by MICHAEL SAINATO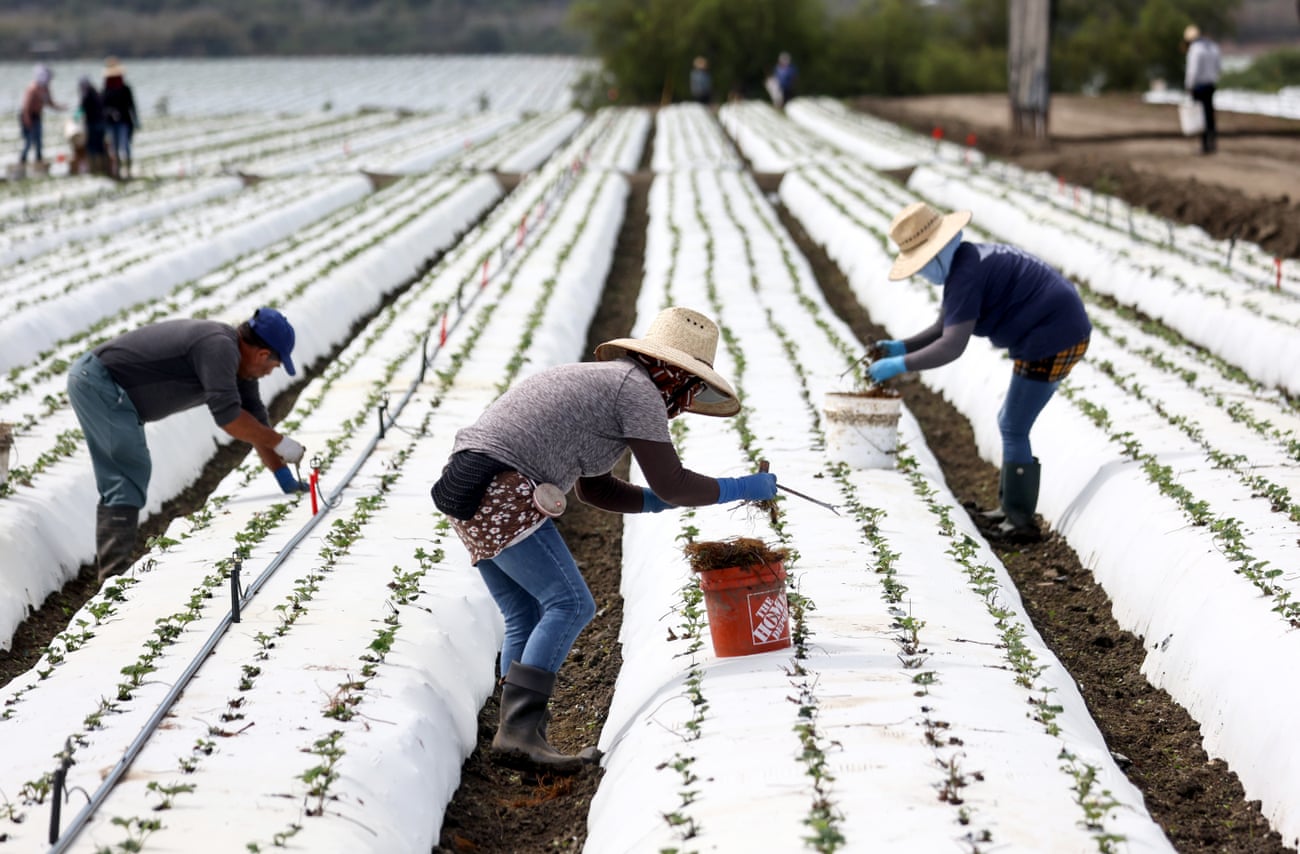 The global ag-tech revolution has sped up in recent years, spurring a debate on how it will affect the workforceSupported by
The robots have arrived in California's fields. This summer, a self-driving tractor was spotted working rows of vines in Napa valley. Described as resembling a "souped-up golf cart", the tractor runs on an electric battery and can be operated remotely with an app.
Farther south, strawberry harvesting robots have been picking fruit. Complete with wheels, clipper-tipped arms and a catchment tray, its maker claims the machine can pick almost as many berries as a human with 95% accuracy.
Did you go berry picking this summer? We bet you didn't pick as much as this robot — called the "R2D2 of the strawberry industry" — which can pick up to 800 berries every hour! ? (Robot and video by @TortugaAgTech) pic.twitter.com/1AC97KOj9a— Code.org (@codeorg) August 23, 2022
The global ag-tech revolution has accelerated in recent years as the climate crisis puts a strain on farmers and crops, and the pandemic continues to disrupt the workforce on which the industry depends. In California, where much of this technology is being developed and tested, that's raised complex questions for the state's farm workers.
Not all workers view automation as a bad thing, advocates say, because it has the potential to alleviate difficult aspects of the job. But they also fear the rush to automate is being done without their input, and in a way that privileges farm owners, tech developers and investors without considering the consequences for workers.
It's a debate that comes as California farm workers are already fighting for more rights and protections. In August, the United Farm Workers, the largest farm workers' union in the US, completed a 24-day, 335-mile march to the capital in Sacramento, demanding the governor, Gavin Newsom, sign a bill that would make it easier to unionize without fear and intimidation from employers. (Newsom, who owns a vineyard, has yet to sign the bill despite pressure from the White House this week.)
"It's the same issue with automation in any industry, is it going to replace jobs? And, if so, is it replacing jobs with higher paid wages?" said Maria Cadenas, the executive director of the nonprofit Santa Cruz Community Ventures, an organisation that provides financial support and programs to low-income families in the Monterey Bay area.
"We're looking at systems that were not designed to have shared wealth distribution, we're looking at systems that were designed to continue to extract and build wealth toward the owners."
The Guardian for more