by B. R. GOWANI
Allah is the Muslim God
Muslim demonstrators chant slogans outside Malaysia's Court of Appeal in Putrajaya, outside Kuala Lumpur, Oct. 14. Malaysia's high court ruled on Monday that a Christian newspaper may not use the word 'Allah' to refer to God, a landmark decision on an issue that has fanned religious tensions and raised questions over minority rights in the Muslim-majority country. PHOTO/Samsul Said/Reuters/The Christian Science Monitor
On October 14, the Court of Appeal in Malaysia issued an order prohibiting non-Muslims from using the word "Allah", an Arabic word for God. For centuries, many non-Muslims in Arabia, Indonesia, and elsewhere have used that word to mean God, the one they believe in. In South Asia, many Hindus, Christians, Sikhs, and followers of other religion use Allah (or Khuda, a Persian word for God).
Before the advent of Islam, Allah was one of the deity among many gods and goddesses. Prophet Muhammad, the founder of Islam, elevated Allah, the god of his tribe, as the Supreme God of the whole universe. Now Malaysia's court has reduced Allah (at least, in Malaysia) to mean the god of Malaysian Muslims only.
Driving damages ovaries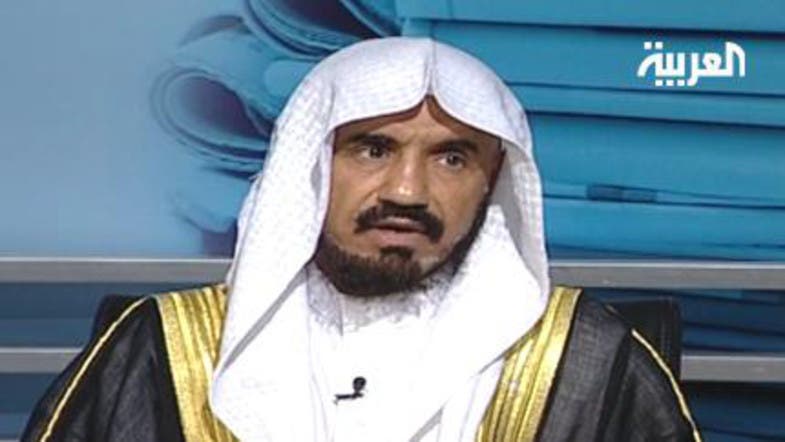 Saudi Sheikh Saleh al-Luhaydan said driving "could have a reverse physiological impact" on women. PHOTO/Al Arabiya
A conservative Saudi Arabian cleric and a judicial adviser to the association of Gulf psychologists, Sheikh Saleh bin Saad al-Lohaidan has advised women to refrain from driving because
"If a woman drives a car, not out of pure necessity, that could have negative physiological impacts as functional and physiological medical studies show that it automatically affects the ovaries and pushes the pelvis upwards."

"That is why we find those who regularly drive have children with clinical problems of varying degrees."
About 25% of the world's countries have a Muslim majority. Add to that the backwardness in education in those countries, compared to non-Muslim countries, and you're bound to get a good number of idiots. (Non-Muslim countries are not far behind in this respect either.). May be they're not idiots but pretend to be such in order to maintain the status quo, that includes keeping women under control. Al-Lohaidan is one of those persons. He is also a judicial adviser to the association of Gulf psychologists. It is not difficult to fathom the quality of treatment the patients should be receiving from psychologists who are being advised by al-Lohaidan.
One can safely assume, that being a Saudi and a religious cleric, al-Lohaidan must know a bit about Islam, which originated in Saudi Arabia, that camel was the mode of traveling for men and women both for a long time. (It still is for some people.) (Not to forget the famous Battle of Camel in which Aisha, one of Muhammad's wives, fought against the forces of Ali, the cousin and son-in-law of Muhammad.)
If driving a car can injure ovaries, then there are hundred percent chances that camel riding would have totally destroyed ovaries of Saudi women millennia ago and there would have been no one left in Arabia to introduce Islam.
A hadith attributed to Muhammad says:
B. R. Gowani can be reached at brgowani@hotmail.com