by B. R. GOWANI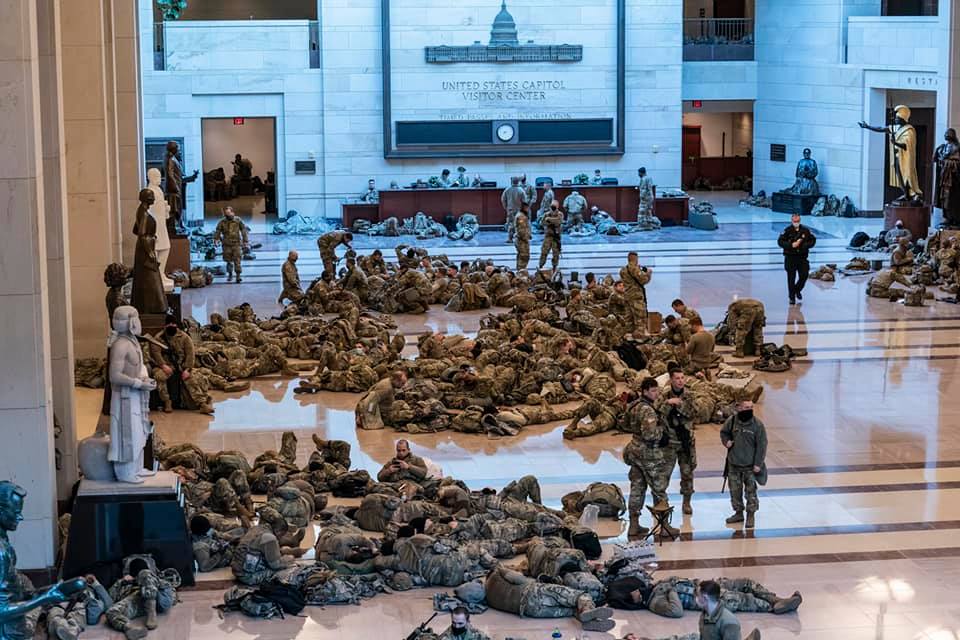 Tlaib warned of Trump's evil actions and speech
in her blatant description of him very early on
arguably, both parties may have such horrible people
but Trump is much more open than most
Trump lied, lied, and continued to lie
on every topic, uninhibitedly, whether important or not
but he had already showed his character when
he instigated lies to cast doubt on Obama's birth place
his racism knew no bounds – all through his campaign
he hatefully attacked colored and disabled people
and was incredibly crude in his treatment of women
but of course, the wealthy accepted him regardless
due to his tax cuts – whether they like him or not
Trump channeled all his crooked energy
loudly and openly to win the 2020 election
he got over 71 million votes that was a record, but
still he lost because
Biden got even more, substantially more
Trump did not accept the result as
he had less popular votes than Clinton in 2016, too
but he won the electoral college and the presidency ….
Yet, the owner of all these atrocious defects
did some good things too
neither did he pretend that the US is a democracy
nor, did he preach to other countries about human rights
he spoke shamelessly and committed crimes in the open
rarely did he show any kind of sympathy to anyone
except pacify his base- mostly white supporters
unlike his predecessor Obama who got the Nobel Peace Prize
but, who warred against 8 countries,
dropping tens of thousands of bombs
but feigned a very caring and concerned tone in speech
Trump didn't care for such niceties, or for people
he displayed extreme cruelty to immigrants
without false facade to conceal brutality
few know Obama deported more than 2 million people.
the US lists non-submissive countries as "terrorists"
de-listing occurs when certain US orders are followed
Trump used this "terrorist" weapon for Israel's benefit
Sudan was on the terrorist list until it agreed to relations
with Israel and was then promptly removed from the list
Bahrain and UAE were also manipulated and threatened
and now have diplomatic relations with Israel too
the Palestinians are isolated from any support they had.
Trump supporters' attack on the US Congress
was incredible and an eye opening event
the white supremacists who were never in hiding
however, came boldly out in the open
since they were unorganized and not cohesive
the harm inflicted was not as severe as could have been
luckily, the US arms manufacturers who sell
tanks and heavy artillery to other countries
don't sell arms to the militia groups in the US
if that were so, imagine the resulting carnage of the attack
the visual of the National Guards protecting the US Capitol
is a surreal scene, like a photo from a Third World country
thank Trump for baring the US facade of greatness.
an intelligent knowledgeable civil society and
a great and caring leader make a truly great democracy
yet, that too is fragile and needs to be continually protected …
B. R. Gowani can be reached at brgowani@hotmail.com