by TESSA FLORES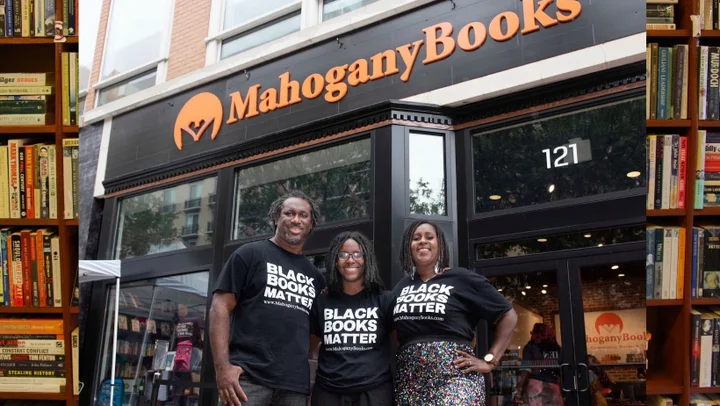 Works by writers like bell hooks, Damon Young and James Baldwin that will educate and make an impact on everyone.
Can't get enough great reads? Join our official monthly book club, HuffPost Readable, to get great book suggestions and participate in important discussions with fellow book lovers.
Even though she loved reading and lived minutes from Tulsa's famed Black Wall Street, Ramunda Young had never read a book by a Black author until she attended Langston University, Oklahoma's notable historically Black university.
For Ramunda and her husband, Derrick Young, it was a no-brainer to open up Washington, D.C.'s Mahogany Books, an independent bookstore haven that boasts an impressive literary collection of Black culture and history. Owning the store combines their love of business, books and community while also providing necessary access to Black writing and heritage.
"Once I started reading Black books, it was just life-changing for me. And what a better and more powerful way than to open up a bookstore that would allow other people to have access to those books, too," Ramunda told HuffPost.
Both Ramunda and Derrick expressed a deep understanding of the grim future that awaits us all if Black books are not preserved, taught and remembered. Derrick noted it would create an opportunity for history to be rewritten, providing fertile ground for events to repeat themselves and a dissolution of the ideals that Black people have fought so hard to attain.
"What we are doing to history and what we are allowing ourselves to forget creates a situation where people are no longer empowered or have the foundation on which to push back," Derrick said. "Making these books accessible and available to people is first and foremost about freedom. These words and this knowledge is about allowing people the ability to protect themselves and remember their history, the trauma that we came from and the means to push forward."
Huffpost for more