by ANDREW KORYBKO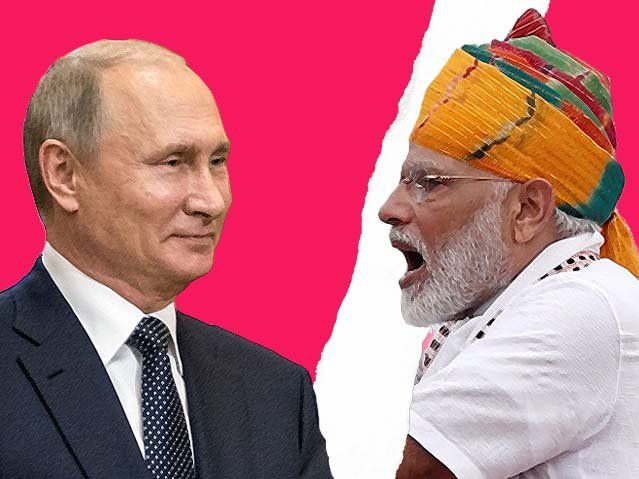 These anti-Russian statements come just two weeks after Russia agreed to join Pakistan's AMAN-2021 naval exercises
The unprecedented surprise postponement of the annual Russia-India Summit for the first time since this yearly tradition began two decades ago has elicited very strong reactions from current and former Indian diplomats that threaten to worsen relations between these two strategic partners. Popular Indian media outlet ThePrint published an article about this on Wednesday titled "India-Russia annual summit postponed for 1st time in two decades amid Moscow's unease with Quad" which quotes some unnamed sources, former diplomat Ashok Sajjanhar who was posted in Russia in the early 2000s, and former Indian Ambassador to Russia Kanwal Sibal.
The first of those three stated that "There is indeed some discontent over Russia's repeated comments on India and casting aspersions over New Delhi's decision to join the Quad", while other unnamed sources are reported to have said that "while a virtual summit was planned around September-October this year, the plans did not fructify even as Russia tried to play the role of a mediator, mediating peace between India and China over the border standoff." As for Mr. Sajjanhar, he said that "This is indeed a matter of concern that the two countries who share a deep relationship could not even hold the summit virtually."
In addition, that diplomat remarked that "Russia's attempt at mediation between India and China may have created some degree of discontent in South Block and the fact that their Foreign Minister is repeatedly slamming Indo-Pacific and Quad shows that it is saying this only to appease the audiences in China and Pakistan." This correlates with the false information warfare narrative that I debunked last week in an earlier piece for The Express Tribune about how "India's unofficial response to Russia might exacerbate growing distrust" regarding Observer Research Foundation expert Harsh V. Pant's innuendo that Russia has submitted to China.
I also cited former Ambassador Sibal's prior criticisms of Russia's growing relations with China and Pakistan from a joint research paper that he published in 2017 with the prestigious Russian International Affairs Council (RIAC) think tank to prove that India has always tried to force Russia into making a false either-or zero-sum choice between Moscow's relations with New Delhi on one side and Beijing and Islamabad on the other. Coincidentally or not, Ambassador Sibal also chimed in to share his thoughts about this topic with ThePrint, and what he said confirmed exactly what I wrote just a week ago about India's true stance towards Russia.
The Express Tribune for more