by T. J. COLES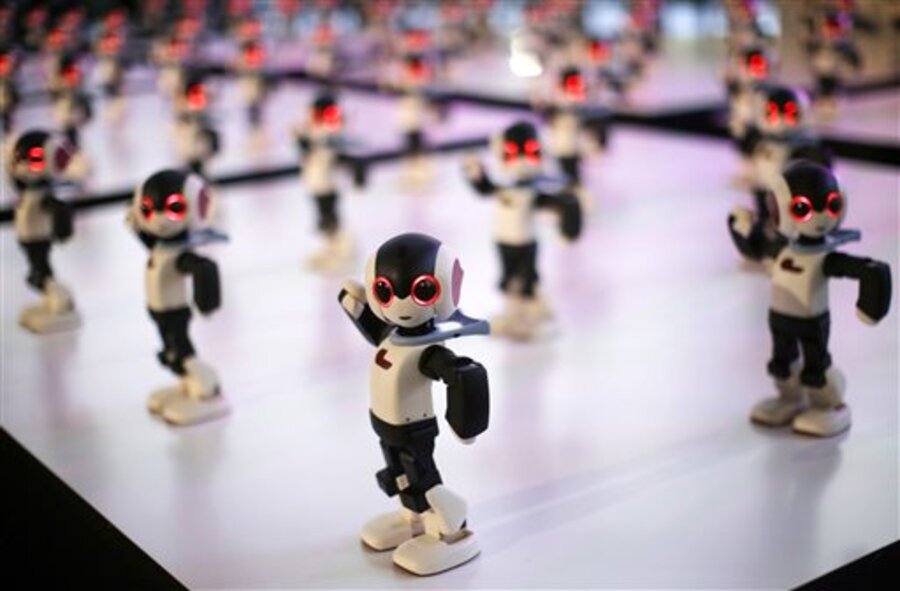 Every big personality or corporation uses algorithmic robots ("bots") to boost themselves and their products. Until recently, US President Donald Trump had a Twitter following of around 59 million. But nearly half of those "followers" were fake, spam, and/or dormant accounts. Twitter's purge of "Trump supporters" was actually a purge of fake accounts. (The real story is that the President used his position to try to influence the CEO of Twitter, Jack Dorsey, by holding a private meeting in the Oval Office. That's the "free market.") But it's not just politicians.
THAT'S ENTERTAINMENT
It is fitting that an entertainment industry that makes its money by selling fantasy is itself built on fantasy. According to the Institute of Contemporary Music Performance, 48% of Ellen DeGeneres's Instagram and Twitter followers are fake. The percentage of Kourtney Kardashian's, Taylor Swift's, and Ariana Grande's was 46 each, with Deepika Padukone and Miley Cyrus at 45%, and so on. It has been calculated that, with sponsored advertising micro-targeting her 7.5 million real followers, a single tweet from Kim Kardashian, for instance, could "earn" the star up to $10,000. Companies like ineedmorefollowers.com specialize in boosting user profiles, and thus money, by creating fake accounts and followers. In totalitarian China, conformity is guaranteed, in part, by a planned all-pervasive surveillance culture that not only issues social credits for "good" behavior, but allows others to see those credits (peer pressure). In the corporate totalitarian free West, apps like Klout pressured social media users to conform to certain trends in order to boost their social media "influence."
GETTING POLITICAL
But fake accounts can have political consequences. In 2014, researchers published the findings of a massive experiment involving more than half a million Facebook users without their knowledge or consent. The aim was to evaluate "emotional contagion." "In total, over 3 million posts were analyzed, containing over 122 million words, 4 million of which were positive (3.6%) and 1.8 million negative (1.6%)." The level of contagion was statistically small: d=0.001. That tiny percentage has the potential to translate into thousands of extra votes if used during political campaigns. In the UK, the Vote Leave mastermind, Dominic Cummings, acknowledged that when it came to Britain's membership of the European Union, a third of the population wanted to leave, a third wanted to stay, and a third didn't care; the usual story in politics. Using the kind of tactics employed by the Facebook-using researchers, Cummings targeted a fifth of the latter third in the hope of swaying them to vote leave in the referendum. Companies like SCL (Cambridge Analytica's parent), working on behalf of ultra-"free market" financial managers, used psychological warfare tactics on Facebook to target pro-Brexit propaganda at many, gullible working-class users swayed by slogans like "sovereignty" and "take back control."
In October 2018, Facebook removed 43 accounts and 68 pages linked to the Brazilian marketing company, Raposo Fernandes Associados, which was reportedly retained by far-right politicians to sway the general election in their favor. Keeping the former President and popular leftist, Lula da Silva, locked up was a less subtle method of throwing the election.
Z Communications for more