by LATHA ANANTHARAMAN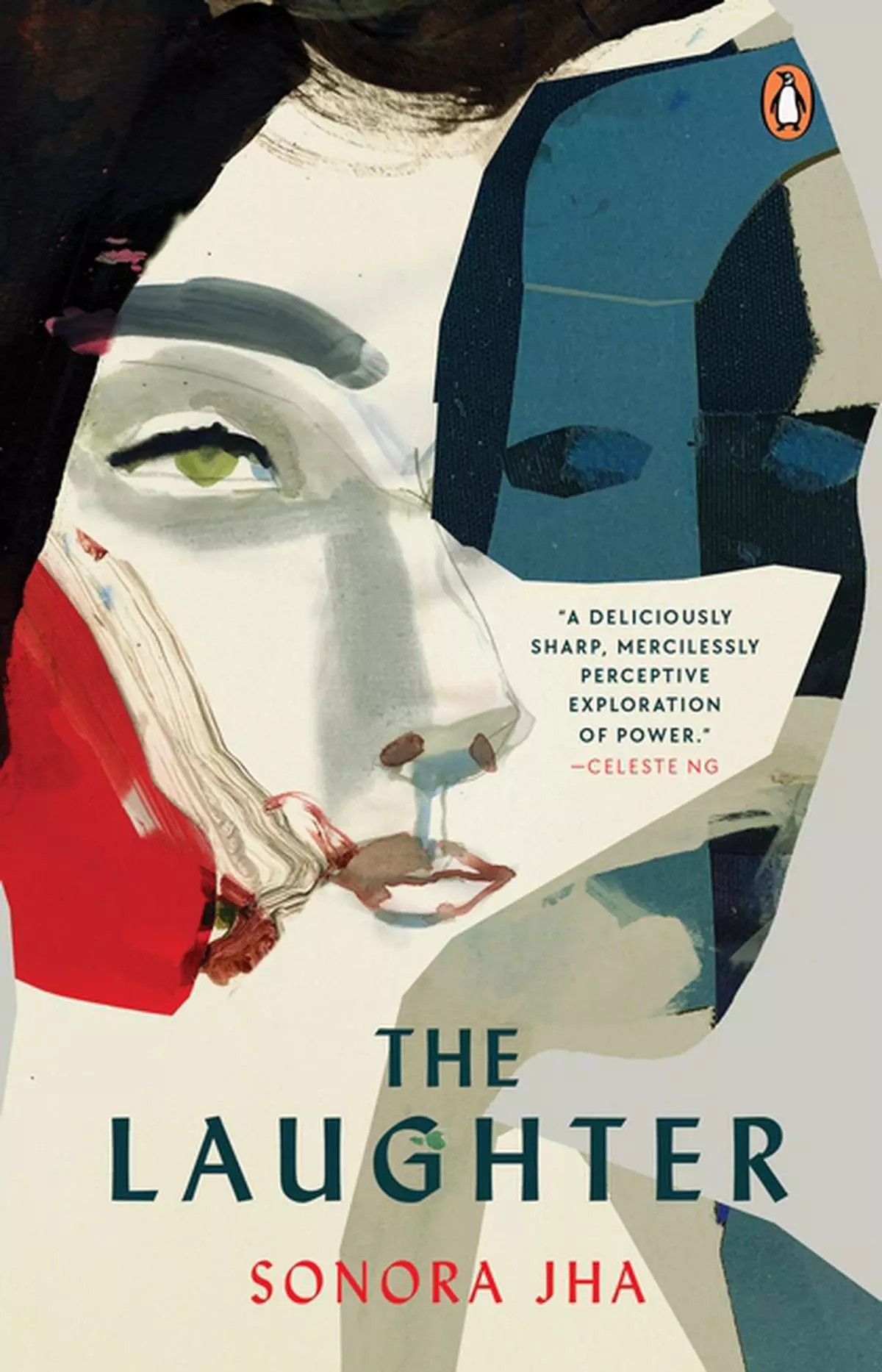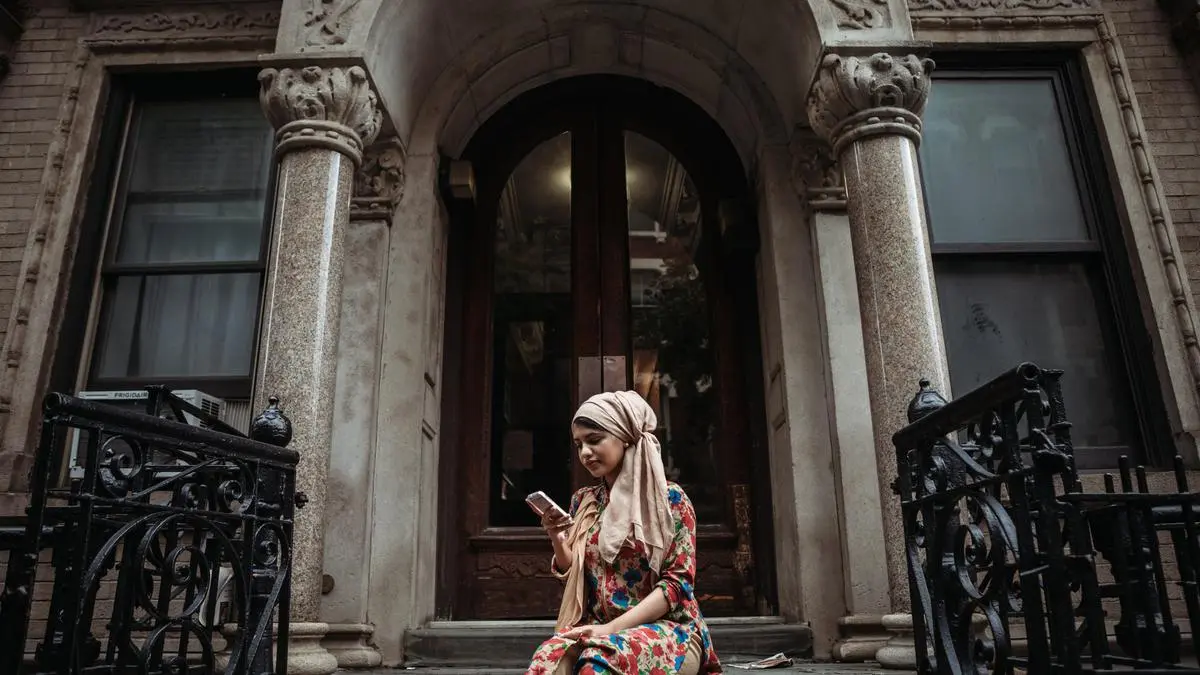 Jha's new novel is a satire on the many fears that were born with this millennium, and it is a fearsome one.
In her new novel, The Laughter, Sonora Jha creates an unreliable narrator to rival Nabokov's Humbert Humbert. Dr Oliver Harding, university professor, is a man of pallor (as he puts it) objectifying a woman of colour, misreading her every move to answer to his own lust. He also represents the particularly treacherous conservative American who can wear a liberal mask when he needs it.
The events of the story play out in the days before the 2016 US presidential election, around the time of the second televised debate between Donald Trump and Hillary Clinton. The Conservatives and liberal academics watching the debate at a soirée are equally sure that Clinton will win. So readers are already stepping through a minefield of irony in this book.
We now have a name for that spectre that was haunting the White American conscience back then, a conscience that yearned to go back to its deep, centuries-long sleep. "Woke" is what they scream about in the streets now, but in 2016 the fears of the majority were murmured over cocktails. Universities, or at least their well-heeled tenured faculties, trembled that they would be challenged by a multi-coloured student body to re-examine their certainties and take into account perspectives and narratives other than their own. (And no, that fight was not over in the 1960s.) They worried, only partly humorously, about the end of men in the event of a Clinton win and made veiled threats of "white rage".
Like a smear
Oliver Harding is the fragile academic who tells his story, to us and to the FBI, while misrepresenting the realities of his Muslim colleague and her 15-year-old nephew. He is cosily ensconced in the English department of a university in Seattle, working on a biography of G.K. Chesterton. He was settled in this tenured position by a fellow misogynist and old boy, and the "meritocracy" has worked well for him all his life, if you do not count a divorce and a daughter who will not speak to him. On this white-on-white canvas, framed in drizzly Seattle grey, appears a mark like a smear of scarlet lipstick—Dr Ruhaba Khan, a hijab-wearing professor from the university's law school who teaches about the disproportionate imprisonment of Blacks in America.
Harding professes to hold liberal values, without wearing the label itself, but his views about women and about Muslims leak out throughout his flashback storytelling, which is disingenuous and manipulative from the beginning. It is clear he has more to hide than to tell. He seems to be explaining the causes of a catastrophic event to the FBI, and whether they regard him as a suspect or a witness is not clear to us, or even perhaps to him.
Ruhaba's nephew Adil is injured and unable to speak for himself, and what is the reason Ruhaba cannot tell her own story? Harding shows himself to be self-serving and desperate in his reading of Ruhaba's eyes, expressions, gestures, and words. He imagines that when she peers at him, she has noticed that he is a handsome man. When she talks of the mountain view from her window, she is mentioning her bedroom with intent. When she has lip gloss on, she aims to seduce, not just moisturise. On his repeated visits, Harding finds her house sparse, then dark, then messy, and then full of sunlight, until it is clear that these impressions are not accidents of time and events but testify to his unreliability.
Default reaction
On the very first page, he speaks of the design of his narrative, which sounds like it might be a pattern or outline. But perhaps he is not so much designer as designing when he tells his story. In the contest between Clinton and Trump, the menace represented by both candidates, by both factions, in the eyes of Muslim citizens of the US, is clear to us even through the tissue of Harding's narrative. Clinton's comment about needing American Muslims to be "our eyes and ears" is chilling and whatever Trump says is plain frightening, but worst of all is the combination of the two—the realisation that suspicion is the default reaction that any Muslim will encounter in America for decades to come. For some Americans, it would not matter who won the election.
Harding is sharp-eyed when others are patronising or pandering to the students and faculty of colour during their increasingly uncivil encounters. He even catches his own missteps, though always just a hair too late. The reader begins to find him threatening when he, predictably, cultivates the nephew in order to reach the aunt. He is suspicious of Adil's sentiments about his mother's humiliation at the hands of the French police, and of Adil's approach to and withdrawal from the group of young Muslims protesting against discrimination. It seems clear that the boy was guilty of little more than "Googling while Muslim", to put it in Pakistani writer Kamila Shamsie's words.
In Harding's interactions with the FBI, with each revelation, each omission, we wonder whether he is trying to protect Adil and Ruhaba or betray them. It is a measure of Jha's subtlety that we remain uncertain for so long. But in any case, Harding nudges and sometimes even forces a reluctant teen into actions that may one day tell against that teen. And how much of all that was part of his design?
Spot on
Jha's writing is emotive and assured. She has written a satire on the many fears that were born with this millennium, and a fearsome satire it is. She renders the faculty's awkward exchanges of mutual suspicion and self-satisfaction with such accuracy that we literally scrunch up our faces in disgust, and in recognition. She masters the gaps in understanding between man and woman, aunt and nephew, nephew and friend.
"We cannot help scrutinising Harding, the way we would stare at critters wriggling under a microscope."
Frontline for more