by HELENA HORTON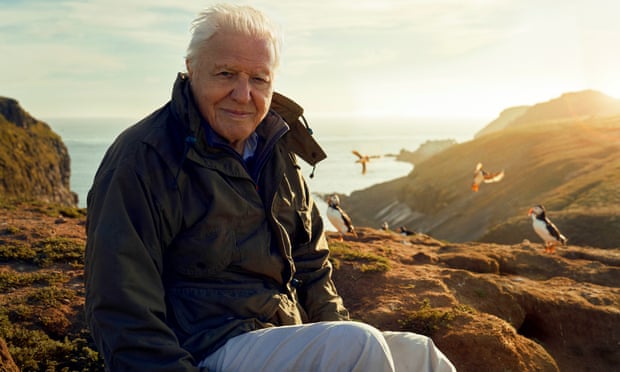 Exclusive: Decision to make episode about natural destruction available only on iPlayer angers programme-makers
The BBC has decided not to broadcast an episode of Sir David Attenborough's flagship new series on British wildlife because of fears its themes of the destruction of nature would risk a backlash from Tory politicians and the rightwing press, the Guardian has been told.
The decision has angered the programme-makers and some insiders at the BBC, who fear the corporation has bowed to pressure from lobbying groups with "dinosaurian ways".
The BBC strongly denied this was the case and insisted the episode in question was never intended for broadcast.
Attenborough's highly anticipated new series, Wild Isles, looks at the beauty of nature in the British Isles.
Narrated by David Attenborough, it is expected to be a hit, with five episodes scheduled to go out in primetime slots on BBC One.
A sixth episode has also been filmed, which is understood to be a stark look at the losses of nature in the UK and what has caused the declines. It is also understood to include some examples of rewilding, a concept that has been controversial in some rightwing circles.
The documentary series was part-funded by nature charities the WWF and RSPB, but the final episode will not be broadcast along with the others and will instead be available only on the BBC's iPlayer service. All six episodes were narrated by Attenborough, and made by the production company Silverback Films, responsible for previous series including Our Planet, in collaboration with the BBC Natural History Unit.
Senior sources at the BBC told the Guardian that the decision not to show the sixth episode was made to fend off potential critique from the political right. This week the Telegraph newspaper attacked the BBC for creating the series and for taking funding from "two charities previously criticised for their political lobbying" – the WWF and RSPB.
One source at the broadcaster, who asked not to be named, said "lobbying groups that are desperately hanging on to their dinosaurian ways" such as the farming and game industry would "kick off" if the show had too political a message.
BBC for more