by LUCA TAVAN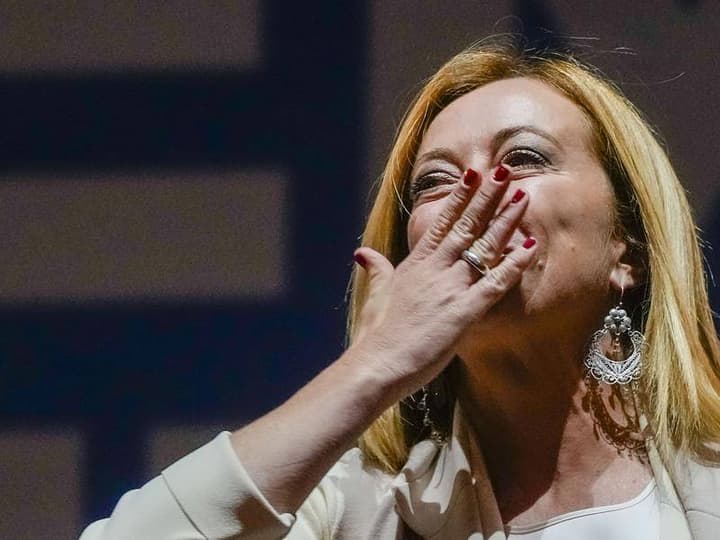 The Italian general election was a historic win for the far right. A coalition of the three major parties won 44 percent of the vote, enough in Italy's byzantine electoral system to form a clear majority in both houses of parliament. Most importantly, it was driven by the meteoric rise of Giorgia Meloni's Brothers of Italy, a party rooted in the post-Mussolini fascist tradition, which secured 26 percent of the vote, making it the single largest party in parliament.
For many, the ascension to power of a fascist party in the centre of Europe seemed unthinkable. But decades of grinding economic crisis, state-sponsored racism and the discrediting of parties of the neoliberal centre have created a dangerous situation of far-right advance. With Europe on the brink of yet another recession, the prospect of further descent into authoritarianism and barbarism is alarming.
If you listen to the capitalist press and politicians, however, you would think that there's nothing to worry about. A headline in the Australian exhorts: "Relax, Giorgia Meloni's Brothers aren't fascist". The Australian Financial Review carried the line, "Victory to Italian right is no lurch into extremism". This is despite Meloni's pledge to institute a naval blockade to stop refugee ships, roll back abortion and LGBTI rights and dismantle social welfare.
Speaking to an Italian journalist at the Venice Film Festival, US former presidential candidate Hillary Clinton even praised Meloni: "The election of the first woman prime minister in a country always represents a break with the past, and that is certainly a good thing". It's remarkable to speak of "breaking with the past" as Mussolini-nostalgists return to power in the birthplace of fascism.
Red Flag for more