by B. R. GOWANI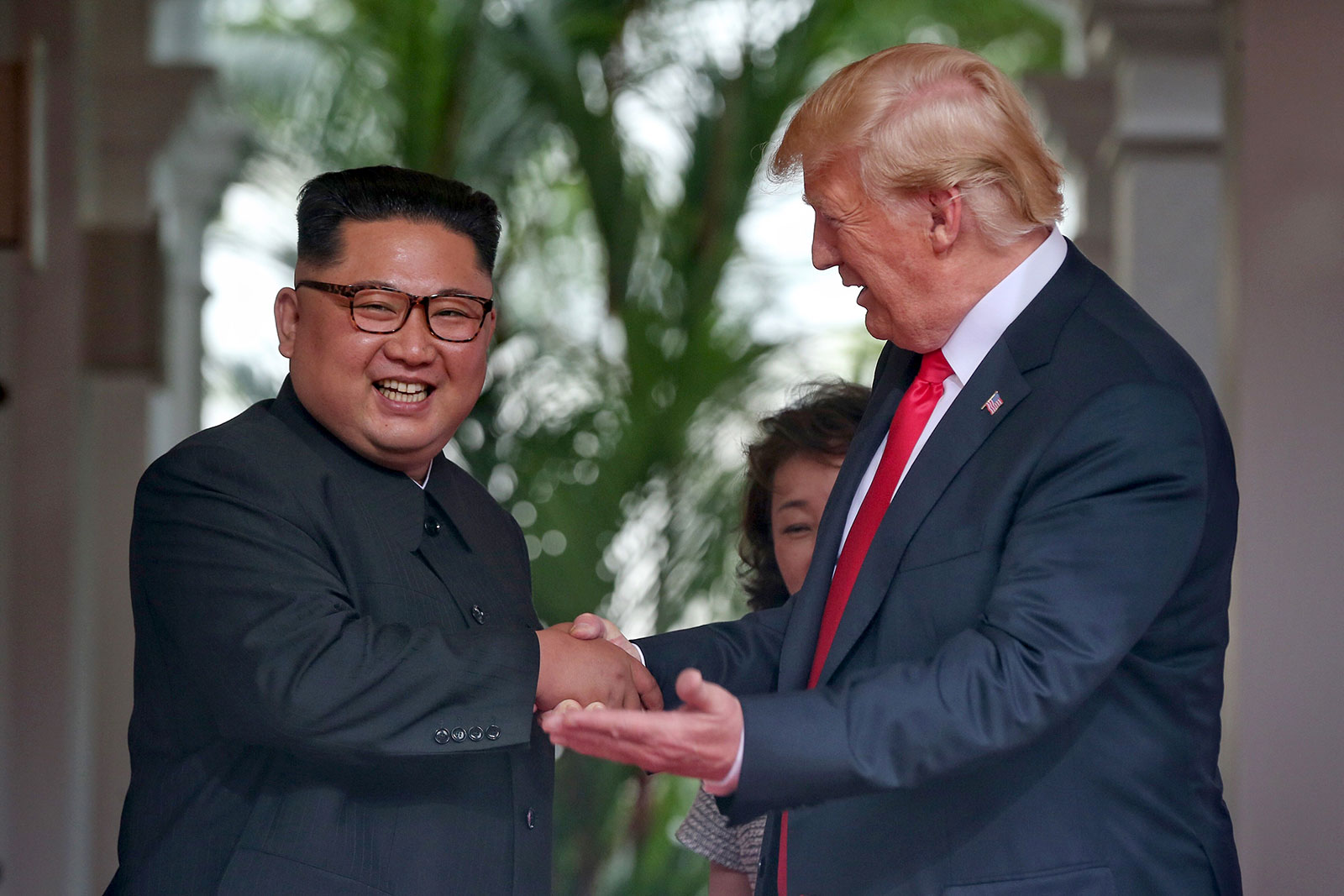 "As the two leaders walked together at the hotel, Kim's translator was overheard saying, 'Many people in the world will think of this as a (inaudible) form of fantasy … from a science-fiction movie.'" PHOTO/ Kevin Lim/The Straits Times/Getty Images/CNN
And the winner is …
There is no doubt Donald Trump is a hard-core racist who would like to see only white people in the United States. Trump don't want to see colored people from "shithole countries" but instead want white people from "Norway" to immigrate to the US. He is obsessively anti-Obama: if Barack Obama had as a president built a wall on the US/Mexican border, there are good chances that Trump would have ordered a demolition of that border barrier like he tried to dismantle the Obamacare health plan. Still there are things for which he would like to follow Obama's suit.
Trump knew from the beginning that Kim Jong Un was not going to give away its status as one of the nuclear powers but Trump, like Obama, wanted a <a href="Nobel Peace Prize">Nobel Peace Prize and this was the best way to get one.
The success of the Kim/Trump summit was assured on March 9, 2018, when Trump was informed by South Korean envoys of North Korean leader Kim Jong Un's willingness to meet Trump. Trump is a bullshitter and knew that without doing anything his name could go in the history books as a peacemaker. Why was the success of the Summit guaranteed? Because only a successful outcome of the Summit could drop a Nobel Peace Prize in Trump's small hands.
And the winner is …
and the Nobel goes to …
US President Donald Trump
for acting out his role as a great peacemaker
one may make fun of this clownish potential fascist
dozens of defects he's endowed with
various vulgarities are his characteristics
but one has to give him credit when its due
peace has never been so cheap – literally –
no war no battle
not a single shot was fired
if one overlooks the verbal volleys from "Rocket Man" and "dotard"
only expenses involved were:
travel/hotel expenses of Trump's/Kim's and their entourages'
a bit of corruption was involved
(Trump has an eye on North Korea's beaches
for opening few Trump Towers
may be he'll succeed)
but many people are unhappy
most of them Hypocrites, sorry Democrats
they're busy counting Kim's human rights abuses
forgetting the violence against/and killing of blacks in the US
not talking about US crimes against humanity through its wars
…
B. R. Gowani can be reached at brgowani@hotmail.com