by NAYEF AL-RODHAN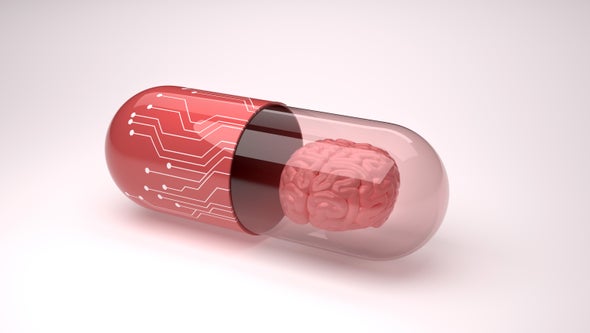 How far can we "improve" our mind before we lose our sense of identity and authenticity?
Facebook recently announced it had acquired CTRL-Labs, a U.S. start-up working on wearable tech that allows people to control digital devices with their brain. The social media company is only the latest in a long string of firms investing in what has come to be termed "neurotechnology." Earlier this year Neuralink, a company backed by Elon Musk, announced that it hopes to begin human trials for computerized brain implants.
These projects may seem like science fiction, but this drive to get more out of our brains is nothing new—from tea, caffeine and nicotine, to amphetamines and the narcolepsy drug Modafinil, drugs have long been used as rudimentary attempts at cognitive enhancement. And in our tech-driven world, the drive to cognitively enhance is stronger than ever—and is leading us to explore new and untested methods.
In today's hypercompetitive world, everyone is looking for an edge. Improving memory, focus or just the ability to work longer hours are all key to getting ahead, and a drug exists to improve each of them. In 2017, 30 percent of Americans said they had used "smart drug" supplements, known as nootropics, at least once that year, even if studies repeatedly demonstrate that they have a negligible effect on intellect.
For some, however, nootropics are not enough, and so they turn to medical-grade stimulants. The most famous of these is Adderall, which boosts focus and productivity far more than commercial nootropics. A well-established black market thrives on university campuses and in financial centers, supplying these drugs to people desperate to gain a competitive edge.
Scientific American for more