by RALPH NADER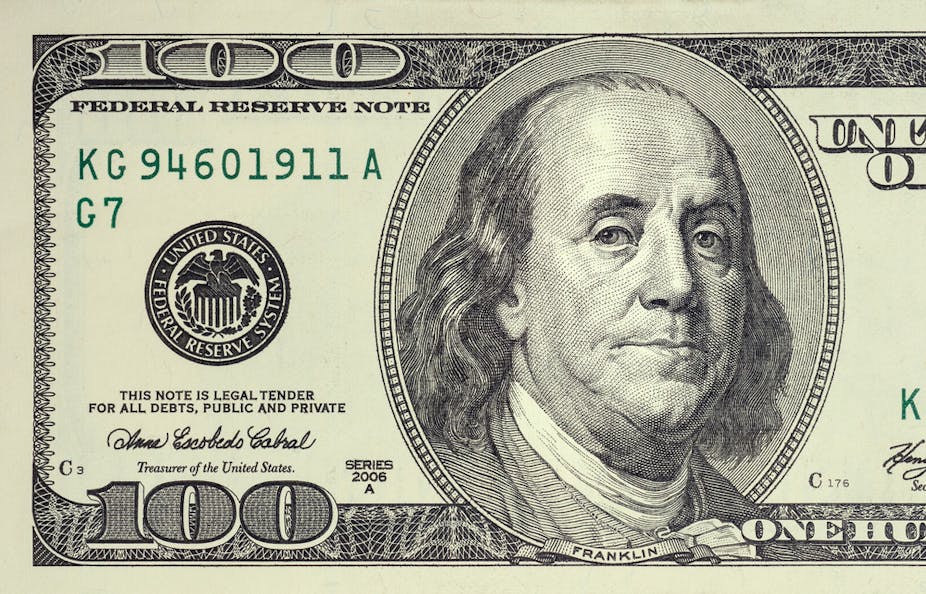 IMAGE/shutterstock.com/The Conversation
"Sorry we're not taking cash or checks," said the clerk at the Fed Ex counter over a decade ago to an intern. "Only credit cards."
Since then, the relentless intensification of coercive commercialism has been moving toward a cashless economy, when all consumers are incarcerated within a prison of corporate payment systems from your credit/debit cards to your mobile phone and very soon facial recognition.
"Terrific!" say those consumers for whom convenience and velocity of transactions are irresistible.
"This is nuts!" say a shrinking number of free-thinking consumers who are unwilling to be dragooned down the road to corporate captivity and coercion. These people treasure their privacy. They understand that it's none of any conglomerate's business – whether VISA, Facebook, Amazon or Google – what, where, when and how consumers purchase goods and services. Or where and when they travel, receive healthcare, or the most intimate relationships they maintain. Not to mention consumers' personal information can be sent to or hacked around the globe.
Cash-consumers are not alone in their opposition to a cashless economy. When they are in a cab and ask the driver how they prefer to be paid, the answer is near-unanimous. "Cash, cash, cash," reply the cab drivers in cities around the country. They get paid immediately and without having to have a company deduct a commission.
Back some 25 years ago, Consumers Union considered backing consumer groups to sign up Main Street, USA merchants who agreed to discount their wares if people paid in cash. For the same reason – merchants get to keep all the money on sales made with cash or check. Unfortunately, the idea never materialized. It is, however, still a good idea. Today, payments systems are much more comprehensively coercive.
Once you're in the credit card system, lack of privacy and access to your credit are just the tip of the iceberg. That is why companies can impose penalties, surcharges, overcharges and a myriad of other corporate raids on your private treasury. They get immediate payment. If you object, you could see a lowering of your credit score or your credit rating. Besides, you don't even know you agreed to all of these dictates – banks have over 300 different special charges for their revered customers – in fine print agreements that you never saw, read or even possessed to sign or click on. What's the likelihood that banks would continue to surcharge you if they had to bill you instead of debit you?
The sheer pace and brazenness of corporations when they have instant access to your credit is stunning. The recent crimes of banking giant Wells Fargo, including selling auto insurance and assigning new credit cards to millions of their customers who had no knowledge and gave no consent for these charges, which resulted in damage to these customers' credit scores and ratings, can only be committed when consumers are turned into economic prisoners. There are still no criminal prosecutions of the bank or its bosses. Wells Fargo bank stock rose to a year high last month. To their credit, the CFPB imposed a $100 million dollar fine on Wells Fargo, which barred them from deducting the fine as a business expense.
Ralph Nader for more