by ANDREW TAGGART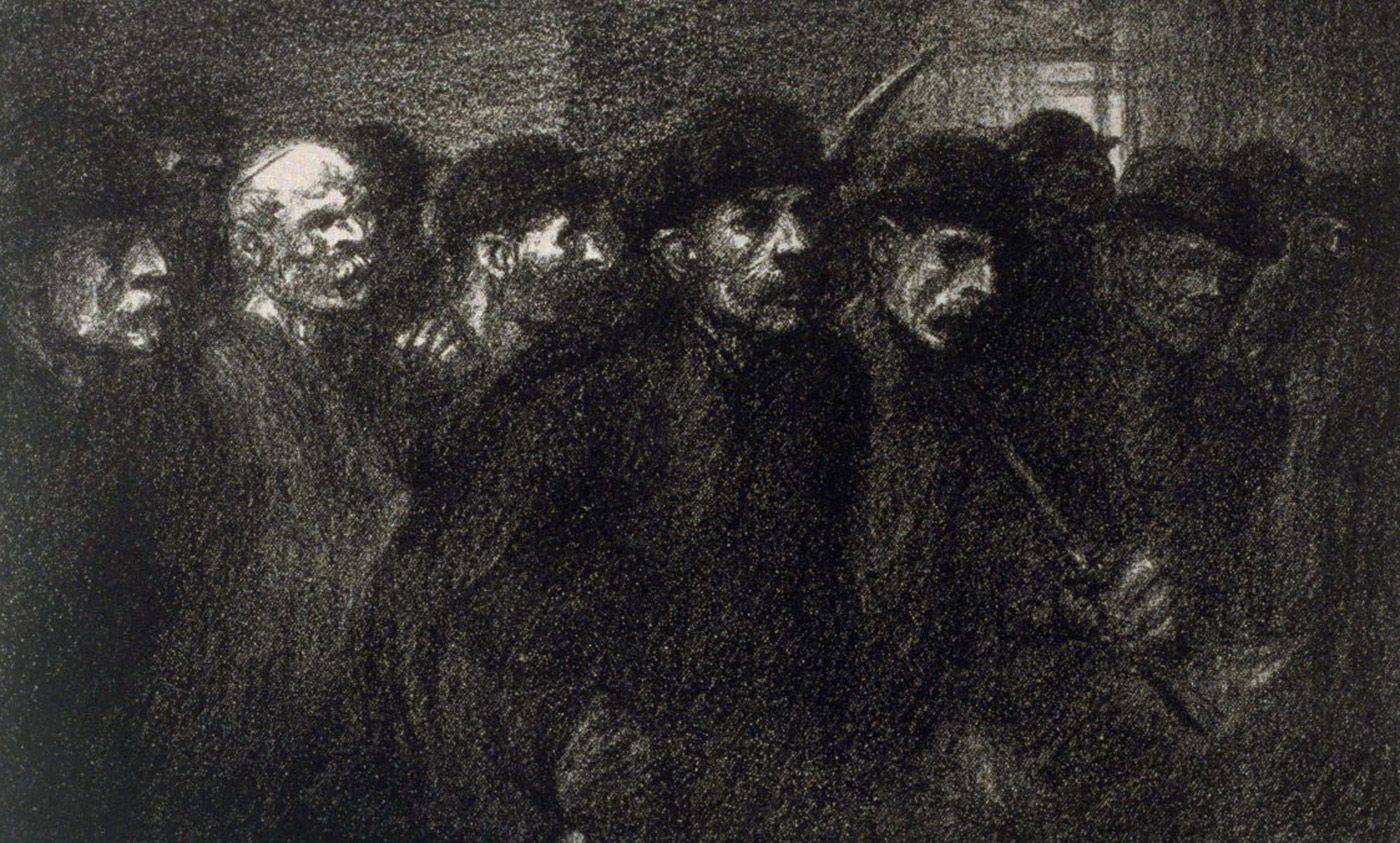 Workers Leaving the Factory Lithograph, 1903 by Théophile Alexandre Steinlen PHOTO/Fine Arts Museums of San Francisco – www.famsf.org
Imagine that work had taken over the world. It would be the centre around which the rest of life turned. Then all else would come to be subservient to work. Then slowly, almost imperceptibly, anything else – the games once played, the songs hitherto sung, the loves fulfilled, the festivals celebrated – would come to resemble, and ultimately become, work. And then there would come a time, itself largely unobserved, when the many worlds that had once existed before work took over the world would vanish completely from the cultural record, having fallen into oblivion.
And how, in this world of total work, would people think and sound and act? Everywhere they looked, they would see the pre-employed, employed, post-employed, underemployed and unemployed, and there would be no one uncounted in this census. Everywhere they would laud and love work, wishing each other the very best for a productive day, opening their eyes to tasks and closing them only to sleep. Everywhere an ethos of hard work would be championed as the means by which success is to be achieved, laziness being deemed the gravest sin. Everywhere among content-providers, knowledge-brokers, collaboration architects and heads of new divisions would be heard ceaseless chatter about workflows and deltas, about plans and benchmarks, about scaling up, monetisation and growth.
In this world, eating, excreting, resting, having sex, exercising, meditating and commuting – closely monitored and ever-optimised – would all be conducive to good health, which would, in turn, be put in the service of being more and more productive. No one would drink too much, some would microdose on psychedelics to enhance their work performance, and everyone would live indefinitely long. Off in corners, rumours would occasionally circulate about death or suicide from overwork, but such faintly sweet susurrus would rightly be regarded as no more than local manifestations of the spirit of total work, for some even as a praiseworthy way of taking work to its logical limit in ultimate sacrifice. In all corners of the world, therefore, people would act in order to complete total work's deepest longing: to see itself fully manifest.
This world, it turns out, is not a work of science fiction; it is unmistakably close to our own.
Aeon for more