by VIJAY PRASHAD & ALEJANDRO BEJARANO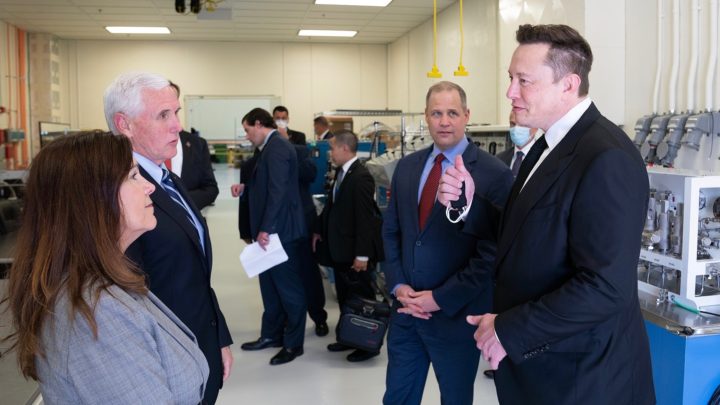 On July 24, 2020, Tesla's Elon Musk wrote on Twitter that a second U.S. "government stimulus package is not in the best interests of the people." Someone responded to Musk soon after, "You know what wasn't in the best interest of people? The U.S. government organizing a coup against Evo Morales in Bolivia so you could obtain the lithium there." Musk then wrote: "We will coup whoever we want! Deal with it."
Musk refers here to the coup against President Evo Morales Ayma, who was removed illegally from his office in November 2019. Morales had just won an election for a term that was to have begun in January 2020. Even if there was a challenge against that election, Morales' term should rightfully have continued through November and December of 2019. Instead, the Bolivian military, at the behest of Bolivia's far right and the United States government, threatened Morales; Morales went into exile in Mexico and is now in Argentina.
At that time, the "evidence" of fraud was offered by the far right and by a "preliminary report" by the Organization of American States; only after Morales was removed from office was there grudging acknowledgment by the liberal media that there was in fact no evidence of fraud. It was too late for Bolivia, which has been condemned to a dangerous government that has suspended democracy in the country.
Lithium Coup
Over his 14 years in office, Morales fought to use the wealth of Bolivia for the Bolivian people, who saw—after centuries of oppression—remarkable advances in their basic needs. Literacy rates rose and hunger rates dropped. The use of Bolivia's wealth to advance the interests of the people rather than North American multinational corporations was an abomination to the U.S. embassy in La Paz, which had egged on the worst elements of the military and the far right to overthrow the government. This is just what happened in November 2019.
Musk's admission, however intemperate, is at least honest. His company Tesla has long wanted access at a low price to the large lithium deposits in Bolivia; lithium is a key ingredient for batteries. Earlier this year, Musk and his company revealed that they wanted to build a Tesla factory in Brazil, which would be supplied by lithium from Bolivia; when we wroteabout that we called our report "Elon Musk Is Acting Like a Neo-Conquistador for South America's Lithium." Everything we wrote there is condensed in his new tweet: the arrogance toward the political life of other countries, and the greed toward resources that people like Musk think are their entitlement.
Musk went on to delete his tweet. He then said, "we get our lithium from Australia"; this will not settle the issue, since eyebrows are being raised in Australia regarding the environmental damage from lithium mining.
Suspension of Democracy
After Morales was removed, an insignificant far-right politician named Jeanine Áñez set aside the constitutional process and seized power. She showed the character of her politics when she signed a presidential decree on November 15, 2019, that gave the military the right to do whatever it wanted; even her allies found this to be too far and repealed it on November 28.
Pressenza for more