by DANNY HAIPHONG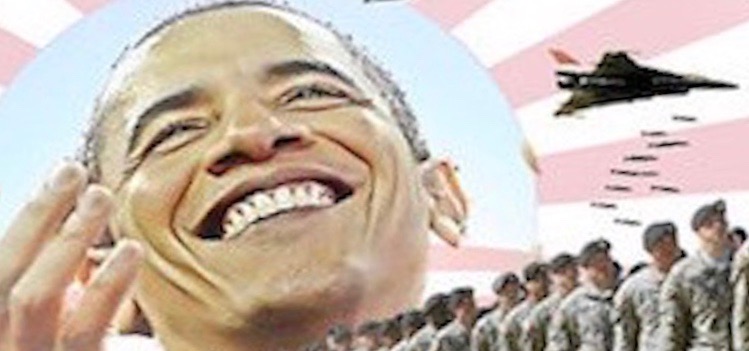 The Obamas are cashing in on their lifelong project to further the destruction of Black people, while blaming the victim.
"When it comes to imperialism, it pays to be anti-Black."
Black Agenda Report has spent over a decade analyzing the numerous manifestations of the Obama family's hatred of Black America. Michelle Obama is currently on a book tour of her latest release, Becoming. The overpriced book is but another addition to the post-Obama Presidency family fortune. Barack and Michelle Obama have been busy building a billionaire brand with book deals and speaking arrangements with Wall Street. As Paul Street noted, the Obama Foundation is putting the donations of Wall Street corporations to good use by opening a "library"in the heartland of Black Chicago. Just as during its tenure in the White House, the Obama family is profiting from the promotion of white supremacist policy and ideology directed against Black America.
Nowhere is this clearer than in the very words that have come out of the mouths of both members of the Obama "power couple." At a recent speaking event at the Barclay's Center in New York City, Michelle Obama had this to say about Barack Obama:
"I had never met a black dude like Barack Obama. Not only his background and where he had traveled and who is parents were and he was always very introspective and he had been a community organizer. I hadn't met a Harvard black dude who had been a community organizer in neighborhoods on the far south side where most people in the firm didn't know those neighborhoods, he had been all up in those neighborhoods and those churches. So he understood the community in a full way but he was not arrogant, he was humble. I also liked the way he treated others."
"The Obama family is profiting from the promotion of white supremacist policy and ideology directed against Black America."
Michelle Obama uses her husband's falsified credentials as a weapon against all Black men. Her statement that she had never met a "black dude"like Barack Obama represents but another racist dog whistle to please white America. The former First Lady of the United States has met plenty of Black men; she was raised for a period in the South Side of Chicago after all. However, as the Obamas have so plainly demonstrated, it isn't where you are from but who you serve that matters. Few things please white America and its allies in the Black political class more than the criminalization and demonization of Black men. True to U.S. history, Michelle Obama invokes the image of the pathological, criminal, and lazy Black male who could not possibly live up to the standards of her "cultured" yet humble husband.
Texas A&M professor and scholar Tommy Curry is fighting for the creation of Black Males Studies precisely because the demonization of Black men is central in the shaping race, class, and gender politics in the United States. Curry argues quite convincingly that contemporary theories about race and gender are formulated around the extermination of Black men , especially poor Black men. Black men suffer from disproportionate rates of intimate partner violence, state violence, unemployment and incarceration but are often considered to be sexual deviants and criminals who possess "toxic masculinity." Black men hold progressive views on gender and poll higher on these views than white women but are often thought to obsess over the patriarchal power of white men.
"As the Obamas have so plainly demonstrated, it isn't where you are from but who you serve that matters."
The legacy of mass Black enslavement, now manifested in the incarceration regime, is the foundation from which anti-Black attitudes against Black men and all Black Americans are nourished. One of Michelle and Barack Obama's signature achievements for the ruling elites of the United States was the creation of massive amnesia in the Black polity around this fact. Black Americans as a group became more pro-warand pro-state surveillancethan at any point in its history. Black Americans were further unable to muster any demands on the Administration around issues like forcing the Justice Department to indict murderous police officers or for the state to address the theft of Black wealth, even at the height of the Black Lives Matter insurgency. Not only were the Obamas able to move Black America to the right, but they were able to insult Black America every step of the way.
Michelle Obama's racist dog whistle against Black men wasn't the first time that the Obama duo attacked Black people. In 2008, then Presidential candidate Barack Obama castigated Black men as absentee fathers . Obama didn't mention that data suggests Black men are the most committed fathers of any other group studied in the nation. But Obama's comments are not about respectability. The myth of the absentee Black father is but a trope for the criminalization of Black men, where massive levels of exploitation and oppression by way of discrimination, police violence, incarceration, and poverty faced by Black people can be erased in favor of the Reaganite mantra of personal responsibility.
"Not only were the Obamas able to move Black America to the right, but they were able to insult Black America every step of the way."
Once in office, the Obama Administration made it clear that it was the Presidency of all people, not Black people. Of course, what Obama meant was that he was the President of Wall Street, the ruling elites, and the white Americans who do their bidding. In a 2013 speech at Morehouse College, Barack Obama lectured Black men about personal responsibility. He told new graduates to stop blaming slavery for their problems and focus instead on being good fathers. Thus, the Obamas are no stranger to hurling insults at Black people whenever the opportunity arises. This was an especially useful skill during the Black insurgency that developed in the wake of the police state murders of Trayvon Martin and Michael Brown. Obama made sure to repeat the mantra of demonic Black men by criminalizing the victims as violent, drug-induced thugs and labeling the righteous rebellion of Black people as "excuse making" and "criminal behavior."
Black Agenda Report for more