by MONICA TORRES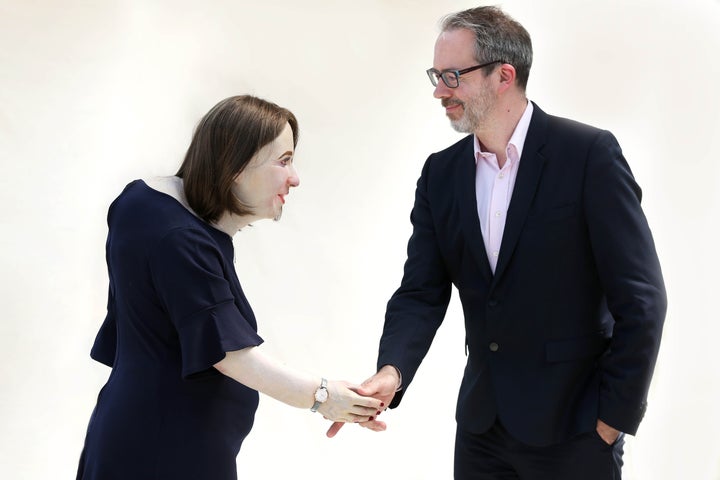 "Emma" is a red-eyed prediction of what our bodies could look like in bad jobs.
Are you sitting at your desk? "Emma" wants you to get up. Right now.
Emma is your "work colleague of the future," a life-sized prediction of what office workers' bodies will look like in 20 years thanks to the long-term negative physical and mental impact of increased screen time, longer hours and too much sitting.
Say hello to Emma, a life-sized representation of how we could look in 20 years' time if we continue working with poor posture and inadequately set-up workstations. We have worked with a Behavioural Futurist and a panel of experts to create a report on how our health could be affected in the future based on our current working habits. If left unchecked, by 2040, workers' will be left with permanently bent backs caused by sitting hunched over a desk with poor posture for prolonged periods of time. Workers will also have varicose veins from poor blood flow caused by sedentary working, red and dry eyes from long hours staring at a computer screen, swollen wrists from repetitive movement, hairy ears and nose from poor air quality and red, irritated skin from laptop heat and stress related eczema.
Emma has sallow skin from too many years of artificial light and stress-related eczema on her arms. Poor air quality has caused swollen sinuses with more nose- and ear- hairs, and red eyes. Sitting at her work station set-up has given her a permanently bent back. Was she doing work while curled into a pretzel for 20 years? Free this woman and give her a vacation!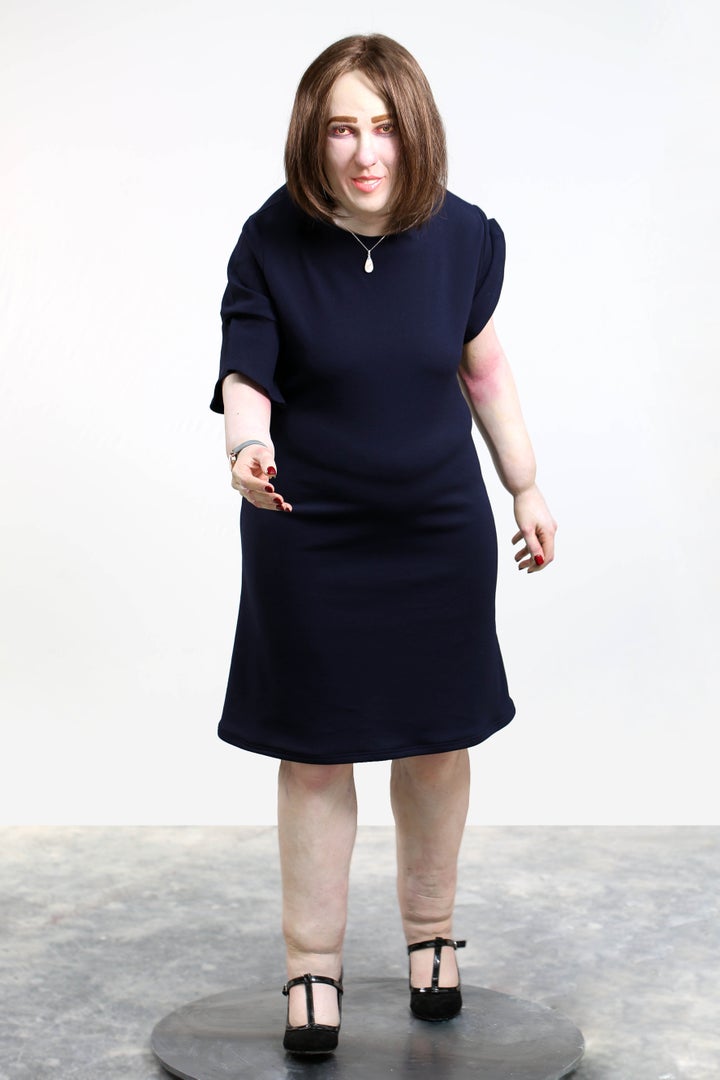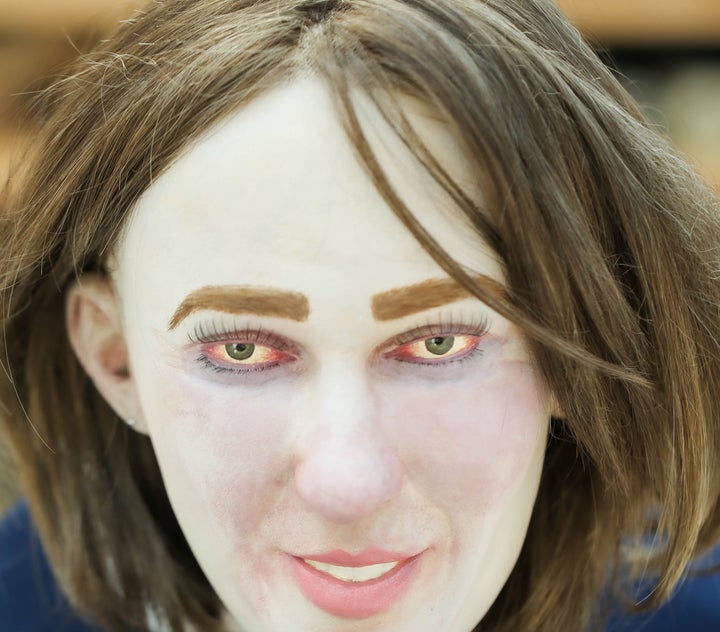 Higham, who wrote the report that helped to inform what Emma could look like, called her a "worst-case scenario." "Emma is what could happen to somebody in the worst case if they do everything badly," he told HuffPost.
Higham said Emma has made people imagine the health risks more clearly. "When you start saying, 'You could look like this. This could be you,' I think people are more able to identify with the issue."
Huffington Post for more