by ANTHONY EVERITT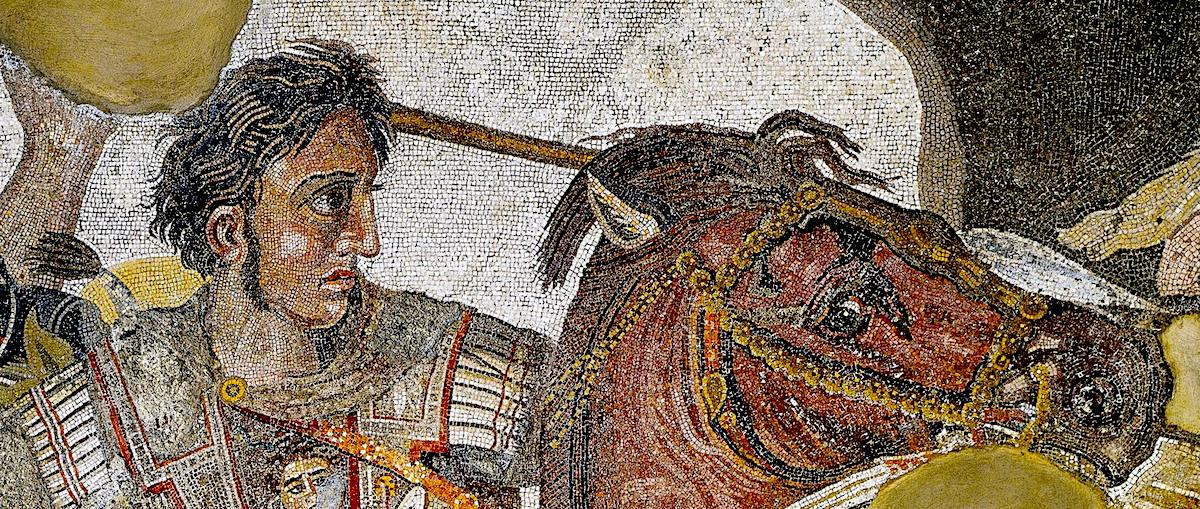 Alexander the Great's death is an unsolved mystery. Was he a victim of natural causes, felled by some kind of fever, or did his marshals assas­sinate him, angered by his tyrannical ways? An autopsy would decide the question, but it is too late for that.
The trail is long cold. All who recalled the terrible fortnight of his dying had their own reputations to protect and they were not under oath when publishing their memoirs. The secret of Alexander's end will not be discovered by poring over disputed narratives, but by as­sessing his interaction with others. Who were the men and women he knew, and who his friends and enemies? What did they think of him and he of them? Where lay their loyalties, and where the imperatives of self-interest?
In the year 323 BC, Alexander enjoyed an overdue vacation in the deluxe metropolis of Babylon in Mesopotamia. This was one of the great cities of the Persian empire and over the centuries had grown ac­customed to looking after the needs of invaders. Its Hanging Gardens were one of the Seven Wonders of the ancient world. A few weeks there of uninterrupted leisure and pleasure were just what Alexander and his careworn soldiers needed.
The youthful Macedonian monarch had spent a good ten years fighting his way nonstop through the Per­sian empire to its Indian frontier, deposing the Great King and seizing power himself. After winning victories in the Punjab and along the Indus River, he marched back to civilization through a searing desert, losing thousands of his men for lack of water before reaching the safety and the comforts of Mesopotamia.
Alexander was still a handsome man in his prime whose triumphant past augured a shining future. His next and imminent project was to establish commercially viable townships along the Arabian coast. A port had been specially built near Babylon to house a new fleet. Mean­while the army prepared to march south by land. Victory was taken for granted, but after that, who knew what?
For now, in late May, as the unrelenting heat of summer ap­proached, he needed a good rest. Babylon had all the necessary facili­ties. There was water everywhere; the river Euphrates on its way to the Persian Gulf passed through the center of the city and poured into the moats that lay alongside the lofty defensive walls of baked mud brick. And beyond the walls lay swamps and lagoons bursting with wildlife, irrigation channels, and reservoirs. Wine was sent round to every unit in the encampment, as were animals for sacrifice to the gods.
Literary Hub for more