by RICK STERLING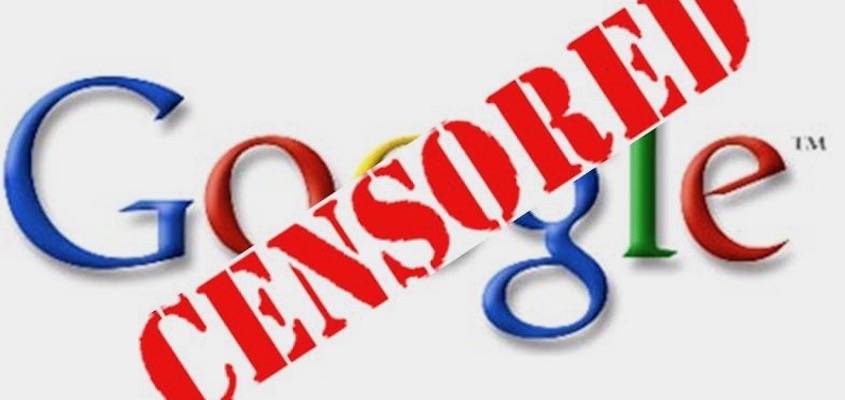 The Tulsi Gabbard presidential campaign has filed a major law suit against Google. This article outlines the main points of the law suit and evidence the social media giant Google has quietly acquired enormous influence on public perceptions and has been actively censoring alternative viewpoints.
Tulsi Now, Inc. vs. Google, LLC was filed on July 25 in the U.S. District Court for the Central District of California. The attorneys demand a jury trial and seek compensation and punitive damages of "no less than $50 million". Major points and allegations in the 36 page complaint include:
Tulsi Now vs. Google
Google has monopolistic control of online searches and related advertising.
"Google creates, operates, and controls its platform and services, including but not limited to Google Search, Google Ads, and Gmail as a public forum or its functional equivalent by intentionally and openly dedicating its platform for public use and public benefit, inviting the public to utilize Google as a forum for free speech. Google serves as a state actor by performing an exclusively and traditionally public function by regulating free speech within a public forum and helping to run elections." (p22)
"Google has used its control over online political speech to silence Tulsi Gabbard, a candidate millions of Americans want to hear from. With this lawsuit, Tulsi seeks to stop Google from further intermeddling in the 2020 United States Presidential Election….. Google plays favorites, with no warning, no transparency – and no accountability (until now)." (p2)
At a critical moment Google undercut the Tulsi Gabbard campaign.
"On June 28, 2019 – at the height of Gabbard's popularity among internet researchers in the immediate hours after the debate ended, and in the thick of the critical post-debate period… Google suspended Tulsi's Google Ads account without warning." (p3)
Google has failed to provide a credible explanation.
The Tulsi campaign quickly sought to restore the account but "In response, the Campaign got opacity and an inconsistent series of answers from Google… To this day, Google has not provided a straight answer – let alone a credible one – as to why Tulsi's political speech was silence right when millions of people wanted to hear from her." (p4)
Google started by falsely claiming "problems with billing". Later, as reported in the NY Times story a Google spokesperson claimed, "Google has automated systems that flag unusual activity on advertiser accounts – including large spending changes – to prevent fraud….In this case, 'our system triggered a suspension.' "
Google has a corporate profit motive to oppose Tulsi Gabbard.
"Google has sought to silence Tulsi Gabbard, a presidential candidate who has vocally called for greater regulation and oversight of (you guessed it) Google." (p5)
"During her career in Congress, Gabbard has moved to limit the powers of big tech companies like Google and has fought to keep the Internet open and available to all. Gabbard has co-sponsored legislation that prohibits multi-tiered pricing agreements for the privileged few, and she has spoken in favor of reinstating and expanding net neutrality to apply to Internet firms like Google." (p 8)
Google's Actions have caused significant harm to the Gabbard campaign and violate the US and California constitutions and California business law.
"Through its illegal actions targeting Tulsi Gabbard, Google has caused the Campaign significant harm, both monetary (including potentially millions of dollars in forgone donations) and nonmonetary (the ability to provide Tulsi's important message with Americans looking to hear it)." (p6)
"Google engages in a pattern and practice of intentional discrimination in the provision of its services, including discriminating and censoring the Campaign's speech based not on the content of the censored speech but on the Campaign's political identity and viewpoint." (p27)
The public has an interest in this case.
"Unless the court issues an appropriate injunction, Google's illegal and unconstitutional behavior will continue, harming both the Campaign and the general public, which has an overwhelming interest in a fair, unmanipulated 2020 United States Election cycle. (p 34)
Google Explanation is Not Credible
The Tulsi Gabbard Google Ads account was abruptly suspended at a crucial time. The question is why. Was it the result of "unusual activity" triggering an "automatic suspension" as claimed by Google? Or was it because someone at Google changed the software or otherwise intervened to undermine the Tulsi campaign?
Anti-war for more