by SARAH BOSELEY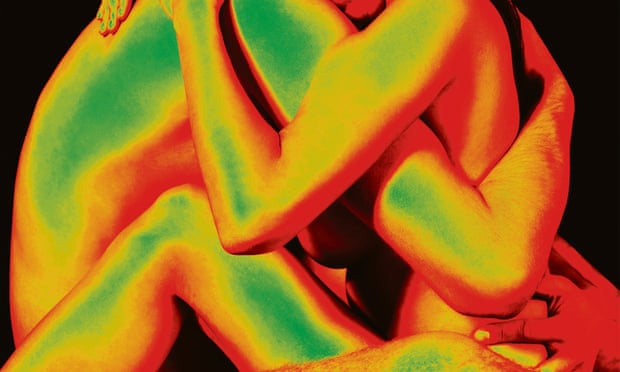 Sex is the most talked-about, joked about, thought-about issue in our culture. Every grown adult is expected to know how to do it, but beyond the basic mechanics we're not taught about it and fiction is coy. We are not short of information on sexual practices – thank you, Fifty Shades of Grey – but there is a general absence of accurate detail of what happens to our bodies during, and as a result of, the act.
Yet sex is good for our mental and physical health. It lowers the heart rate and blood pressure. It may boost the immune system to protect us against infections and it certainly lowers stress. The NHS even recommends it, in a section tucked away on its website, where few are likely to find it, that advises: "Weekly sex might help fend off illness."
The consultant obstetrician and gynaecologist Dr Leila Frodsham thinks we should be better educated about it. She's even supporting a project to open a Vagina Museum in Camden, London – after all, there is a Penis Museum in Iceland. More information could make us healthier, happier and save the NHS lot of money, she believes.
"People who have difficulties with sex are much more likely to present with other problems," says Frodsham. She would like to see more investment in sexual health as preventive medicine.
When hooking up is working out
Sex can be good exercise, although that rather depends on how energetically you go at it. A study in the open-access journal Plos One in 2013 found that healthy young heterosexual couples (wearing the equivalent of a Fitbit) burned about 85 calories during a moderately vigorous session, or 3.6 calories a minute. It's unlikely to be enough. The NHS says: "Unless you're having 150 minutes of orgasms a week, try cycling, brisk walking or dancing."
Men who had more frequent orgasms had half the risk of dying over 10 years
Tales of men having heart attacks and expiring on the job are much exaggerated. Sex raises the heart rate, which is generally a good thing. A study in the British Medical Journal of 918 men in Wales in 1997 found that sex helped protect men's health. Men who (admittedly from their own report) had more frequent orgasms had half the risk of dying over the 10 years of the study compared with those who had the least orgasms. As a general rule, if you are able to walk up two flights of stairs without chest pain, you are probably safe to have sex, experts say.
The key to many of the health benefits of sex is the love hormone – oxytocin. Also sometimes called the cuddle hormone, it can even be released when petting your dog. The same hormone causes contractions in childbirth and is in the pessaries given to induce labour. It's even in sperm. It's not a myth that sex can help an overdue baby get going. When she was working as an obstetrician, Frodsham says, male partners used to "leave grinning from ear to ear because I'd suggest having sex on all fours to make labour come on". There's plenty of oxytocin around when people have sex or even just get friendly. "Any touch releases oxytocin," says Frodsham. Keeping up physical activity affects libido, she says. "If you don't use it, you lose it."
She doesn't often see people with intrinsically low libido, she says. "But we do see people who kind of get into a sexual rut and it sort of disappears. I often encourage people to schedule sex. A lot of couples feel that it is not natural and it is forcing things, but sometimes you need to get them to become habitual so they can become spontaneous."
The Guardian for more