by COLIN GRANT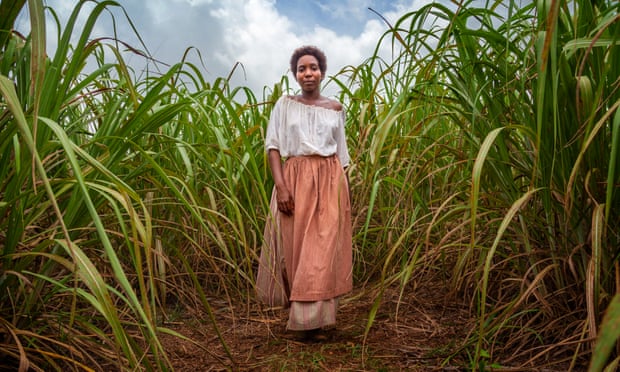 From prize-winners Esi Edugyan and Marlon James to debut novelists such as Sara Collins, a new generation of novelists is exploring a painful past
Two hundred years ago, slave narratives seemed one of the few routes to publication for black writers on both sides of the Atlantic. Autobiographical accounts written by former slaves such as Olaudah Equiano, Harriet Jacobs and Frederick Douglass proved enormously popular with readers, who were captivated by their gothic horror and the possibility of redemption. Their stories of escape were frequently as inspiring as they were unfathomable. How could Jacobs have hidden for several years in an attic room whose ceiling was so low that she could never stand up? Did Henry "Box" Brown have second thoughts before he sealed himself inside a wooden crate and had it mailed to Quakers in Philadelphia?
Novels based on slave testimonies, such as Toni Morrison's Beloved and Fred D'Aguiar's The Longest Memory, later superseded the hundreds of true-life stories. And though the fictions of black writers are rich and varied today, those descended from the enslaved are increasingly drawing on their history, to great acclaim. Recent debuts, including Yvonne Battle-Felton's Remembered, longlisted for this year's Women's prize for fiction (and reviewed on page 27), and Sara Collins's The Confessions of Frannie Langton, a historical novel published early next month, set partly in pre-emancipation Jamaica, have taken slavery as their central theme. "Whether I liked it or not the idea of slavery stuck like a bur," says Collins. "It was a kind of obsession that needed to be exorcised."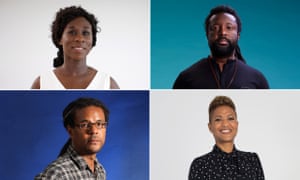 These first-time writers join a formidable list of recent prize-winning novelists including Marlon James, Esi Edugyan, Jesmyn Ward and Colson Whitehead. After 400 years of blood-soaked history, it seems that the trauma of slavery lies just beneath the surface of contemporary life.
What comes across in all of the writing on the Atlantic slave trade is the sustained tension between a determination to close the chapter on slavery and the desperate fear of forgetting. In D'Aguiar's The Longest Memory (1994) the elderly slave Whitechapel inadvertently betrays his runaway son, who is captured, whipped and dies. At the start of the novel, Whitechapel pleads to the reader: "Don't make me remember. I forget as hard as I can."
Whitechapel's dilemma is one that resonates with many black people, myself included, who feel ambivalent about the depiction of slavery; there's a reluctance to revisit and be continually associated with its tortured past. Can't we just move on? Not yet, argue authors such as Battle-Felton, who sees Remembered "as a form of advocacy". "We're still living that painful consequence of slavery and are daily touched by its racism. I was aware when writing the book that black people were being killed by police at an alarming rate in the US, that the narrative hadn't changed."
Out at sea, Shabine, the protagonist in Derek Walcott's narrative poem "The Schooner Flight" (1979), is struck by an otherworldly vision as his vessel floats through "a rustling forest of ships". They are slave ships with the flags of every nation, and Shabine laments: "Our fathers below deck too deep, I suppose, / to hear us shouting. So we stop shouting. Who knows / who his grandfather is, much less his name?"
The Guardian for more