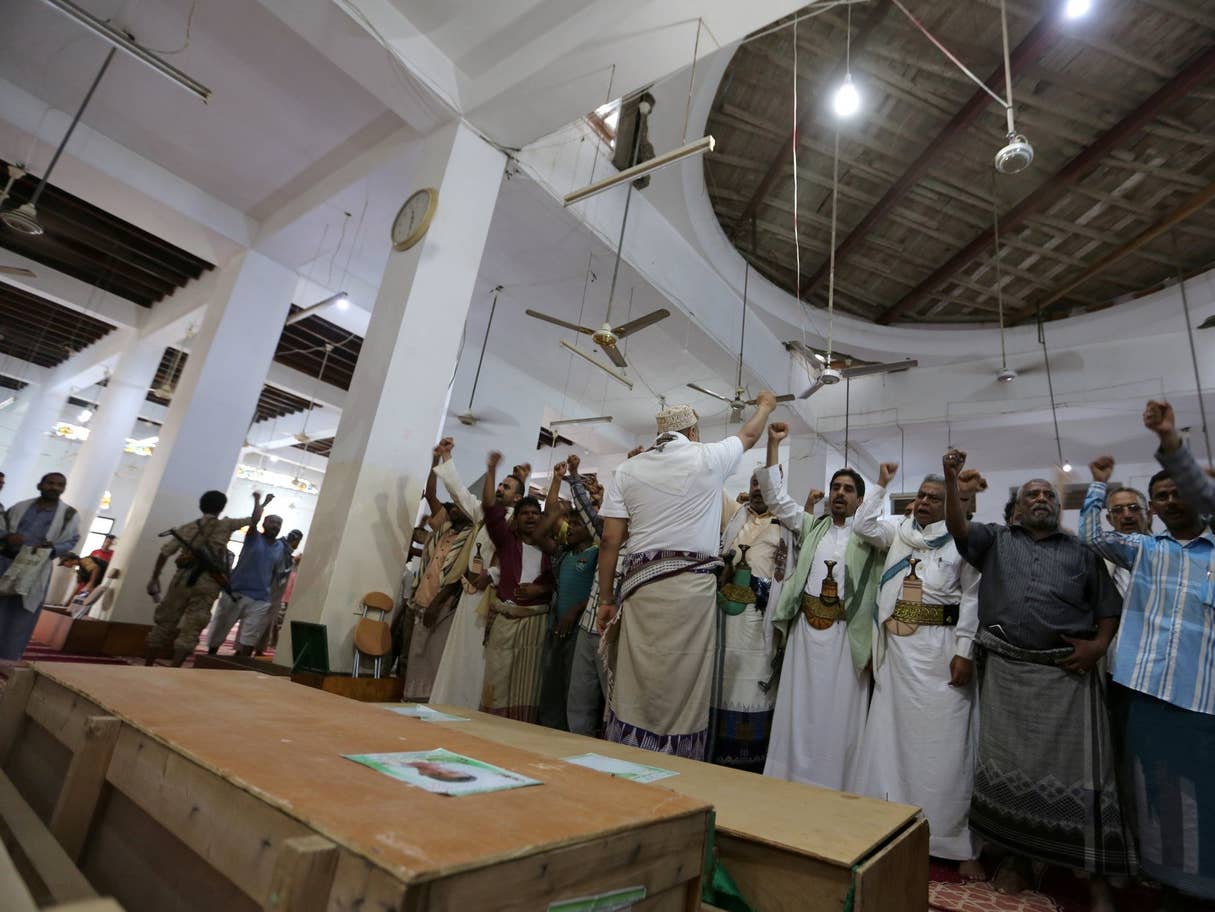 Overall figure for fatalities as a result of violence could be closer to 80,000, as study starts in 2016
The number of people killed by the violence in Yemen has for the first time risen above 3,000 dead in a single month, bringing the total number of fatalities to over 60,000 since the start of 2016. The figure is six times greater than the out-of-date figure of 10,000 dead often cited in the media and by politicians.
"We have recorded 3,068 people killed in November, bringing the total number of Yemenis who have died in the violence to 60,223 since January 2016," says Andrea Carboni, a researcher on Yemen for the Armed Conflict Location and Event Data Project (ACLED), formerly based at Sussex University, that studies conflicts and seeks to establish the real casualty level.
The figures do not include the Yemenis who have died through starvation or malnutrition – the country is on the brink of famine, according to the UN – or from illnesses caused by the war such as cholera.
This number of Yemenis dying in the war has been played down by the Saudi and UAE-led coalition, which has active military support from the US, UK and France, and has an interest in minimising the human cost of the conflict. The coalition has been trying since March 2015 to reinstate in power Abdrabbuh Mansour Hadi, whose government had been overthrown by the rebel Houthi movement in late 2014.
Mr Carboni says that ACLED's latest figures, which were released on Tuesday, are drawn primarily from information in hundreds of online papers and news sites in Yemen. The possible political bias of these sources is taken into account and different reports are cross-referenced using the most conservative numbers, to arrive at the final number.
ACLED executive director Clionadh Raleigh says: "ACLED's estimation of Yemen's direct conflict deaths is far higher than official estimates – and [these are] still underestimated. Fatality numbers are only one approximation of the abject tragedy and terror forced upon Yemenis."
The 60,223 figure for those killed in the fighting is lower than the total fatalities in Yemen since Crown Prince Mohammed bin Salman began the Saudi intervention in March 2015 because ACLED only began its count at the beginning of 2016.
But the organisation is now also conducting a count of those killed in 2015, whom Mr Carboni says he estimated "to number between 15,000 and 20,000". This would mean that the overall figure for fatalities as a result of violence over almost four years of war would rise to between 75,000 and 80,000.
The steep increase in the number killed this year is explained by the Saudi and UAE-led assault on the port of Hodeidah on the Red Sea coast which is the main conduit for relief supplies reaching the Yemeni population.
Independent for more