by LYDIA BLUM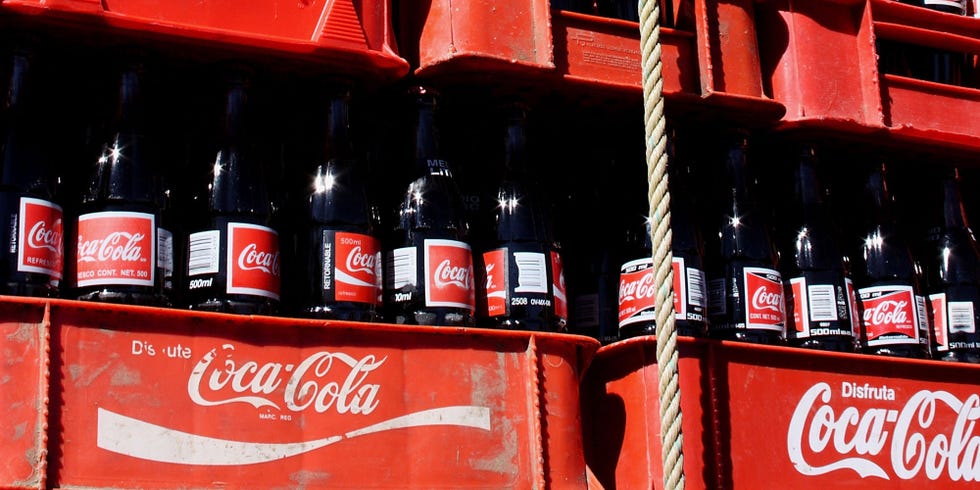 "Coke: the official soft drink of corporate greed." PHOTO/Esquire
On July 28, 2010, the United Nations (UN) passed Resolution 64/292 declaring water and sanitation a basic human right. [i] Unfortunately, this right has been largely denied to people across Mexico as big business and the Mexican government hop into bed together at the expense of the country's citizens.
The Coca-Cola bottling plant in San Cristóbal de las Casas, in the southern state of Chiapas, has come under fire after The New York Times published an article exposing the role of the company in the region. Because the local water supply is essentially nonexistent, the people of San Cristóbal de las Casas have become solely dependent on Coca-Cola products for hydration. Their consumption of Coke's sugary soda in place of water has led to serious health complications, such as diabetes, among the general population. [ii] This concerning issue is indicative of a broader trend of government culpability in corporate exploitation of natural resources and inaction in the face of citizen need.
Coca-Cola
The people of San Cristóbal de las Casas are dependent on Coca-Cola economically, culturally, and for hydration; this multifaceted reliance poses a challenge to the resolution of the hydration issue.
Potable, running water is scarce in the town of San Cristóbal de las Casas—to the extent that townspeople are forced to either buy water from private water trucks or simply drink the vastly more accessible Coke. While the Coca-Cola bottling plant has permits to extract more than 300,000 gallons of water a day from local water sources, the people of San Cristobal only have limited access to surface water—a dwindling resource due to climate change. As a consequence, townspeople in the area drink, on average, more than two liters of soda a day. [iii]
Unfortunately, the people of San Cristobal have little recourse to end this shortage of vital resources. Not only is the population dependent on Coca-Cola for hydration, it is also economically dependent on the local bottling plant. The plant employs about 400 people and contributes nearly 200 million USD to the state economy. [iv] Without this source of economic stimulation, poverty in the area would worsen.
The company has cultivated a historical system of dependence that pervades every aspect of the locals' lives—including religion. In the 1960s, marketing campaigns targeted indigenous communities—such as the Tzotzil—and worked the soda into their religious ceremonies in the area, many of which are still used in Catholic-Mayan religious ceremonies. These predatory ad campaigns ingrained the soft drink deep within local communities and has had lasting consequences for the health and wellbeing of San Cristobal's people.
This issue with Coke is not a new phenomenon. In 2017, Chiapas locals found themselves in a similar situation. The indigenous community of San Felipe Ecatepec had to walk two hours to get clean drinking water while the FEMSA-owned bottling plant nearby used an average of 1.08 million gallons of water a day. [v] In response to this troubling situation, the UN released a report detailing the unsuitable conditions of the community and implored the Mexican government to improve water provisions and sanitation for the people of San Felipe Ecatepec and all of Mexico. [vi]
More concerning than Coca-Cola's corporate vice grip on these Chiapas communities is the government's complicity. In the past, the Mexican government has invested few resources into the development and sustainability of water provisions and seems to be more willing to negotiate with businesses than help its people. [vii]
Council on Hemispheric Affairs for more