by DAVID GRAEBER & DAVID WENGROW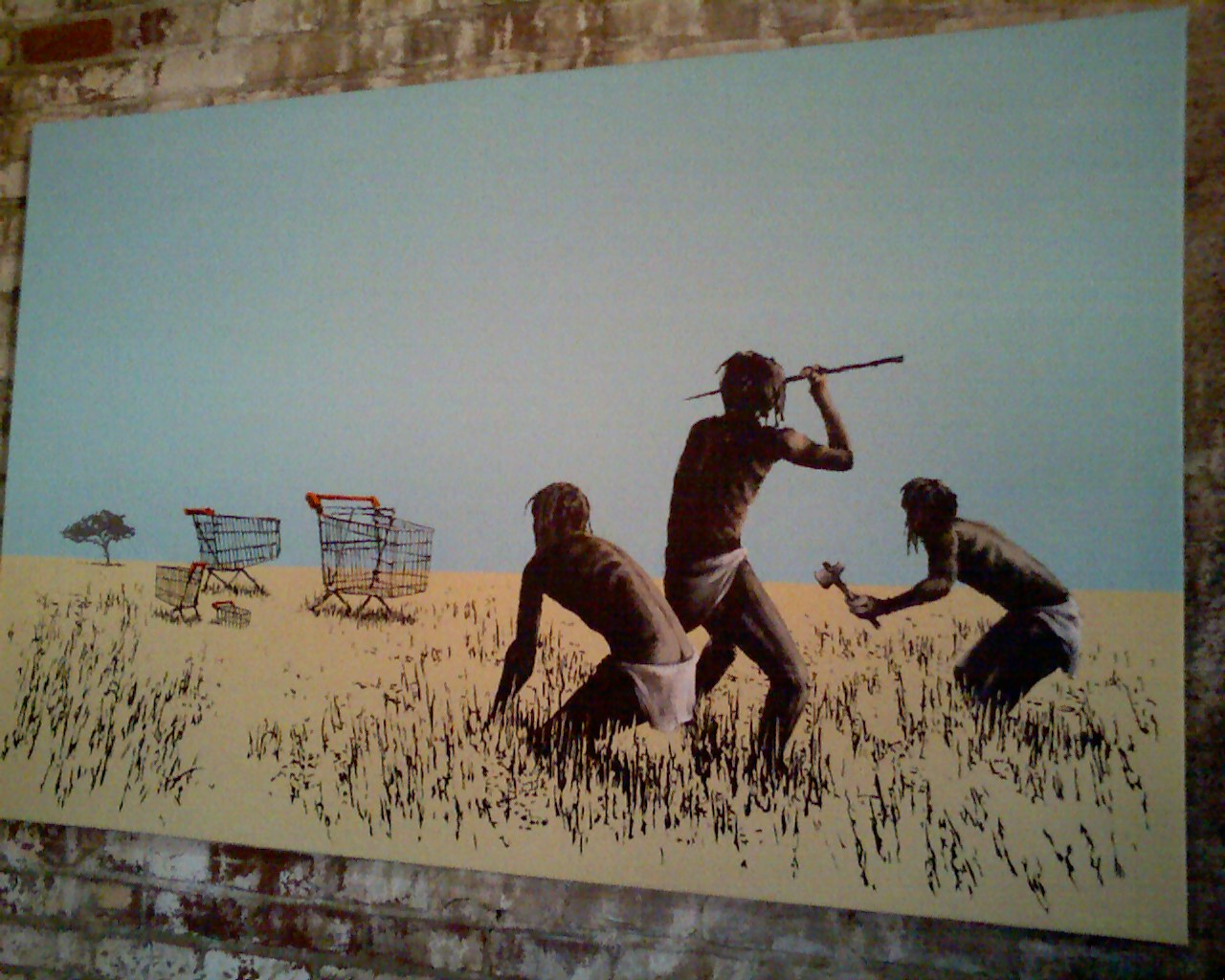 Art work by Banksy (title unknown). PHOTO/Flickr
The story we have been telling ourselves about our origins is wrong, and perpetuates the idea of inevitable social inequality. David Graeber and David Wengrow ask why the myth of 'agricultural revolution' remains so persistent, and argue that there is a whole lot more we can learn from our ancestors.
1. In the beginning was the word
For centuries, we have been telling ourselves a simple story about the origins of social inequality. For most of their history, humans lived in tiny egalitarian bands of hunter-gatherers. Then came farming, which brought with it private property, and then the rise of cities which meant the emergence of civilization properly speaking. Civilization meant many bad things (wars, taxes, bureaucracy, patriarchy, slavery…) but also made possible written literature, science, philosophy, and most other great human achievements.
Almost everyone knows this story in its broadest outlines. Since at least the days of Jean-Jacques Rousseau, it has framed what we think the overall shape and direction of human history to be. This is important because the narrative also defines our sense of political possibility. Most see civilization, hence inequality, as a tragic necessity. Some dream of returning to a past utopia, of finding an industrial equivalent to 'primitive communism', or even, in extreme cases, of destroying everything, and going back to being foragers again. But no one challenges the basic structure of the story.
There is a fundamental problem with this narrative.
It isn't true.
Overwhelming evidence from archaeology, anthropology, and kindred disciplines is beginning to give us a fairly clear idea of what the last 40,000 years of human history really looked like, and in almost no way does it resemble the conventional narrative. Our species did not, in fact, spend most of its history in tiny bands; agriculture did not mark an irreversible threshold in social evolution; the first cities were often robustly egalitarian. Still, even as researchers have gradually come to a consensus on such questions, they remain strangely reluctant to announce their findings to the public­ – or even scholars in other disciplines – let alone reflect on the larger political implications. As a result, those writers who are reflecting on the 'big questions' of human history – Jared Diamond, Francis Fukuyama, Ian Morris, and others – still take Rousseau's question ('what is the origin of social inequality?') as their starting point, and assume the larger story will begin with some kind of fall from primordial innocence.
Eurozine for more