AL JAZEERA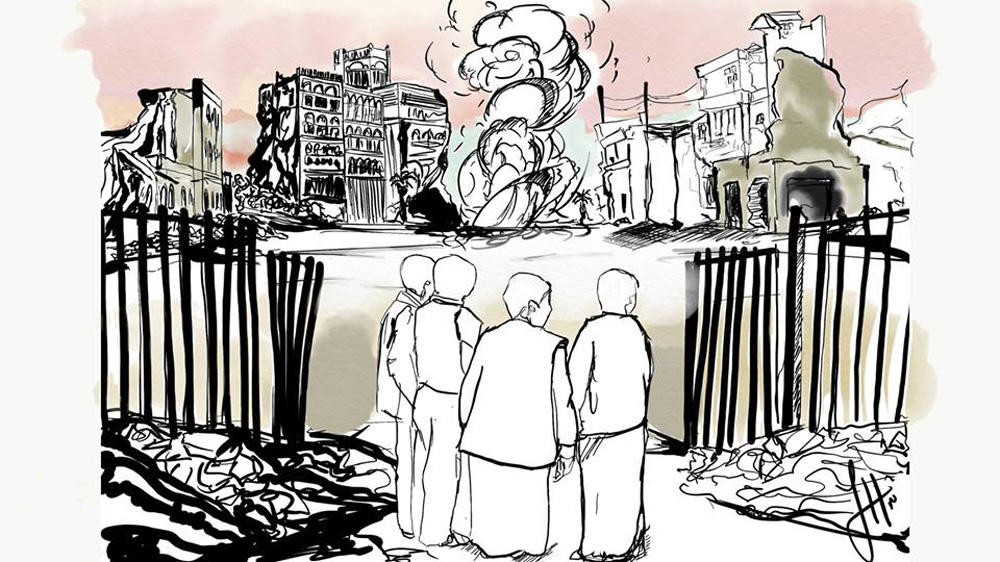 A map of all the air raids since March 2015
Since March 2015, Saudi Arabia and a coalition of Arab states have been at war in Yemen.
The coalition has conducted a large-scale aerial offensive aimed at driving back Houthi rebels who control the capital Sanaa and large parts of the north.
Launching more than 16,305 air raids, the aerial bombardment has failed to reverse the rebels' gains, but succeeded in devastating Yemen, one of the Arab world's poorest countries.
Thousands of civilians have been killed in the raids, and hundreds of thousands more have died from hunger and starvation.
In this story, an air raid refers to a single incident which could comprise multiple air strikes. It was not possible to generate an average number as these vary greatly, from one air strike up to several dozen. For example, in the case of a so-called 'double-tap' this has been counted as one air raid, not two.
The data presented tracks air raids using open sources and has been cross-referenced using a wide range of information, including official records from local authorities, reports from local and international news agencies, reports by international human rights groups and reports from national and international NGOs.
1/3
of air raids targeted non-military sites
Almost one third of all targets hit by coalition air raids, 31 percent, were non-military, with at least 1,491 air raids targeting residential areas.
212
air raids on schools
More than 4 million Yemeni children have not been able to resume school this year because of the intense violence, with at least 1,600 schools partially or totally destroyed.
57
factories hit by air raids
Businesses worth hundreds of millions of dollars have sustained major destruction, with factories for food products, drinks, cement, and wood, all caught in the crossfire.
44 historical buildings destroyed
Yemen's spiritual and cultural heritage has been devastated by the fighting with several UNESCO heritage sites, including Sanaa's old fortified city, Taiz's Cairo Castle and the Great Dam of Marib, targeted by air raids.
44 Mosques targeted by Saudi coalition planes
The Saudi-led coalition has destroyed at least 44 mosques throughout Yemen, including the famed Al-Hadi mosque which was built more than 1,200 years ago.
Al Jazeera for more