by PATRICK COCKBURN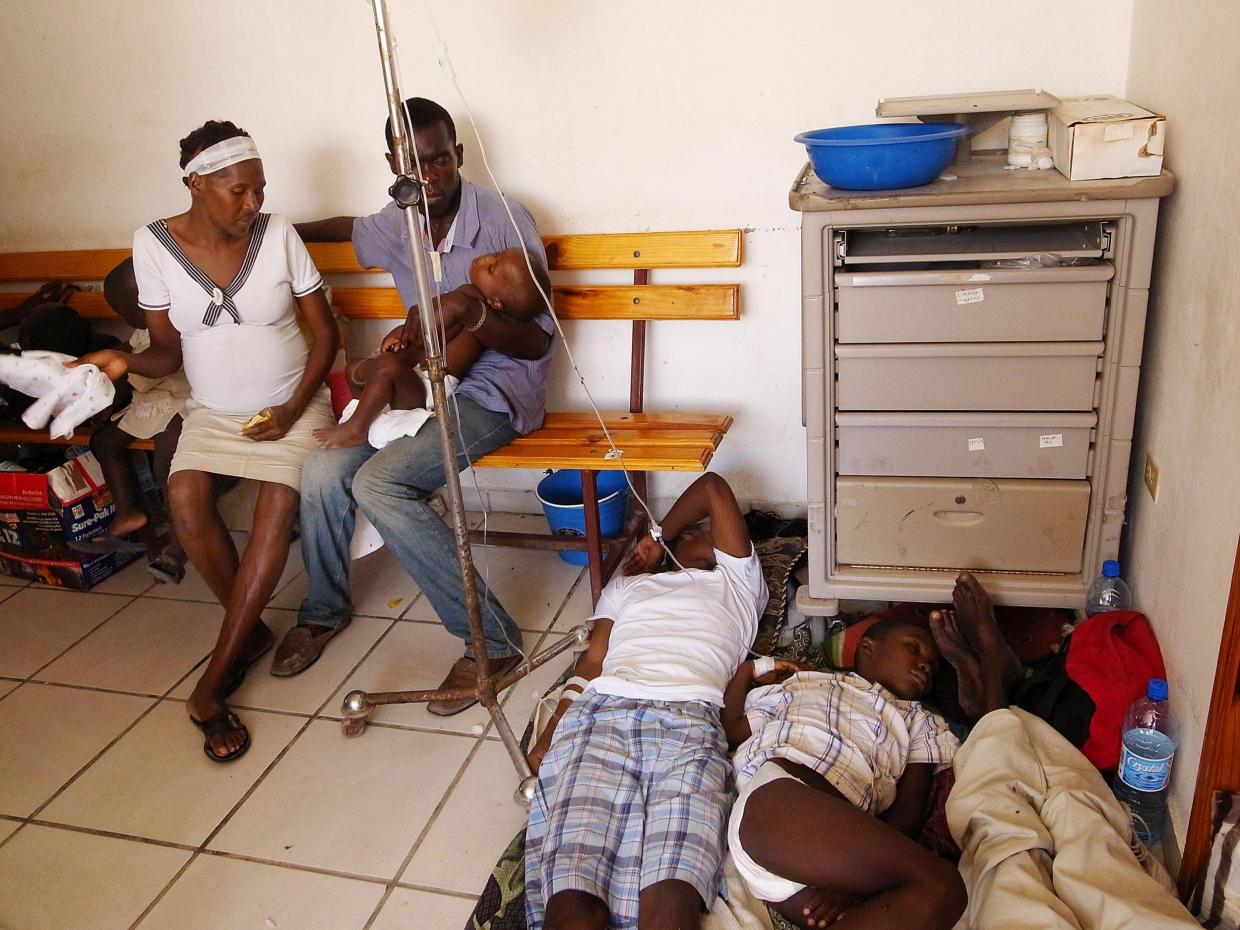 Haiti's cholera epidemic killed 7,568 people between 2010 and 2012 PHOTO/Getty
Compare the lack of interest shown by the international media, politicians and assorted celebrities to the cholera epidemic, leading to the death of thousands of Haitians, with the hysterical outrage expressed about Oxfam officials consorting with prostitutes
The earthquake that devastated Haiti on 12 January 2010, killing 220,000 people, produced a terrible and disgusting failure by those who came from abroad to help the survivors. Among these were UN soldiers from Nepal, which was then in the middle of a cholera epidemic, who brought the disease with them and allowed it to enter the rivers that provide Haitians with their drinking water.
Cholera, previously unknown on the island, killed 7,568 Haitians over the next two years, though the UN denied responsibility for the outbreak. This was despite a report by its own experts in 2012 that showed that the spread of cholera downstream from the Nepalese soldiers' camps was predictable and avoidable. It was only in 2016 that the UN finally accepted responsibility for starting the epidemic, though it claimed legal immunity and refused to pay compensation.
Compare the lack of interest shown by the international media, politicians and assorted celebrities to this man-made calamity, leading to the death of thousands of Haitians, to the hysterical outrage expressed about Oxfam officials consorting with prostitutes in Haiti in 2011. Though nobody died in the Oxfam sex scandal, it is described as "terrible" and "heart-breaking", words normally reserved for tragedies such as the enslavement and rape of thousands of Yazidi women by Isis in Iraq.
It would certainly be better if the Oxfam aid workers did not use prostitutes, but how high does this really rate on the Richter scale of moral turpitude? Oxfam was discreet about the punishment of those involved, as are all organisations about in-house scandals, but suddenly the word "cover-up" is used, as though we were dealing with Richard Nixon disclaiming responsibility for the Watergate burglary. This coverage of a minor scandal systematically exaggerates wrongdoings and abandons any sense of proportion in order to discredit Oxfam as a whole.
Few commentators, though bellowing their shock and sense of moral outrage, bother to ask what Oxfam was doing in Haiti at the end of 2010 and the beginning of 2011. This was when The Times and other organs critical of the Oxfam leadership should have been devoting more attention to monitoring the morals and behaviour of their local Oxfam representatives in the capital Port-au-Prince.
Independent for more