by JONATHAN COOK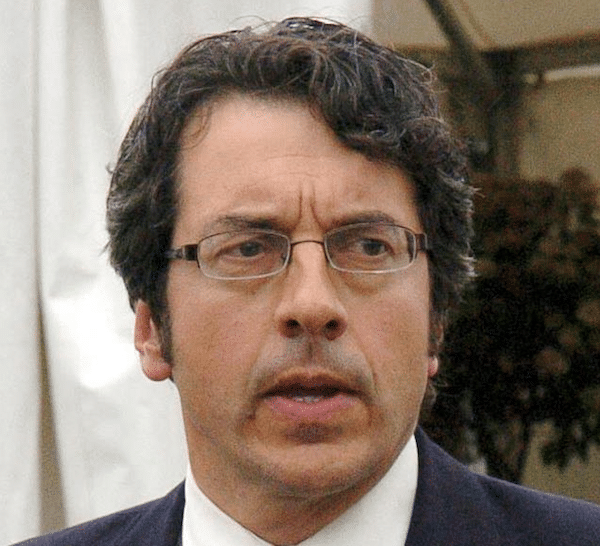 PHOTO/Monthly Review Online
It is time for George Monbiot's legion of supporters to call him out. Not only is he a hypocrite, but he is becoming an increasingly dangerous one.
Turning a blind eye to his behaviour, or worse excusing it, as too often happens, has only encouraged him to intensify his attacks on dissident writers, those who – whether right or wrong on any specific issue – are slowly helping us all to develop more critical perspectives on western foreign policy goals than has ever been possible before.
I do not lightly use such strong language against Monbiot, someone I once admired. But his column this week drips with hypocrisy as he accuses the right wing media of being the real villains when it comes to "no-platforming". Monbiot writes:
But perhaps the real discomfort is that the worst no-platforming of all takes place within our newspapers. In the publications most obsessed with student silliness, there is no platform for socialism, no platform for environmentalism, no platform for those who might offend the interests of the proprietors. …

I believe that a healthy media organisation, like a healthy university, should admit a diversity of opinion. I want the other newspapers to keep publishing views with which I fiercely disagree. But they – and we – should also seek opposing views and publish them too, however uncomfortable this might be.
What free speech advocate would disagree with that? Except it is Monbiot himself who has been using his prominent platforms, at the Guardian and on social media, to discredit critical thinkers on the left – not with reasoned arguments, but by impugning their integrity.
Denied a platform
It started with his unsubstantiated claim that scholars like Noam Chomsky and the late Ed Herman, as well as the acclaimed journalist John Pilger, were "genocide deniers and belittlers". It now focuses on childish insinuations that those who question the corporate media's simplistic narrative on Syria are Assad apologists or in Vladimir Putin's pay.
But worse than this, Monbiot is also conspiring – either actively or through his silence – to deny critics of his and the Guardian's position on Syria the chance to set out their evidence in its pages.
The Guardian's anti-democratic stance does not surprise me, as someone who worked there for many years. I found myself repeatedly no-platformed by the paper – even while on its staff – after I started taking an interest in the Israel-Palestine conflict and writing about the discomforting issue of what a Jewish state entails. My treatment is far from unique.
Now the paper is denying a platform to those who question simplistic and self-serving western narratives on Syria. And Monbiot is backing his employer to the hilt, even as he professes his commitment to the publication of views he fiercely disagrees with. That's the dictionary definition of hypocrisy.
'Selfless' White Helmets?
The latest instalment of the Guardian and Monbiot's long-running battle to silence Syria dissidents arrived last month when Olivia Solon, the paper's technology writer living in San Francisco, developed a sudden and unexpected expertise in a controversial Syrian group called the White Helmets.
Monthly Review Online for more