by AUSTIN BODETTI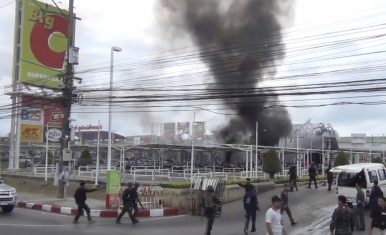 While Prayut focuses on solidifying control over Bangkok, the insurgency in the south has gained strength.
When General Prayut Chan-o-cha overthrew Thai Prime Minister Yingluck Shinawatra and took her title for himself in a 2014 coup d'état, he inherited a quiet crisis that had already bedeviled a decade of Thai governments: an insurgency in southern Thailand, where Thai Malay rebels have long waged a campaign for autonomy in the neglected Muslim-majority provinces of Narathiwat, Pattani, and Yala. Nonetheless, the Royal Thai Army's former commander-in-chief has dedicated himself to securing political dominance over the heart of central Thailand, pooling his resources in the Thai capital of Bangkok.
"The real question," posited Dr. Greg Raymond, a research fellow at the Strategic and Defense Studies Center, part of Australian National University, "has been whether Thailand's domestic politics has distracted the military government from a greater focus on solving the southern problem."
In Bangkok, Prayut has curbed freedom of speech, dissolved political parties, and jailed critics in an often-effective bid to muzzle the opposition. In southern Thailand, however, his government has enjoyed less success. Thai Malay rebels continue to deploy car bombs and kill soldiers. Militants attacked a marketplace just a week before Prayut's June 5 reselection as prime minister. This pattern indicates that peace will likely prove as elusive for the Thai strongman as for any of his civilian predecessors.
"The lack of substantive progress in conflict resolution in the deep south during the Prayut government is not primarily because of its focus on maintaining control in Bangkok," argued Rungrawee Chalermsripinyorat, a Thai analyst who has studied the insurgency for over a decade. "It is more about the approach that the military government has taken in resolving this conflict."
The Diplomat for more