by AYESHA SIDDIQA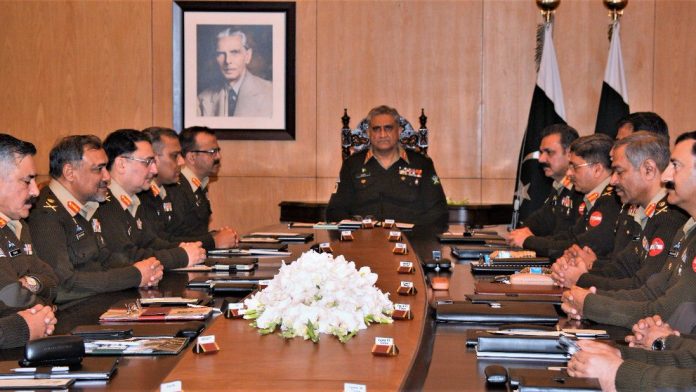 Pakistan Prime Minister Imran Khan, who once accused the US of 'destroying Pakistan' and blamed his country's politicians for fighting American wars for money, will soon be in Washington DC. His objective will be to rekindle the warmth in the bilateral relationship that seems to have died since Donald Trump took oath as President of the US in 2016.
While opening channels of American money to Pakistan is a goal, it is certainly not the only business that the visitors hope to do. In any case, the real talking would begin after Pakistan Prime Minister Imran Khan leaves.
Satisfying the domestic audience
In his three-day visit beginning 21 July, Imran Khan will be accompanied by foreign minister Shah Mehmood Qureshi, trade and investment adviser Razzak Dawood, finance adviser Hafeez Pasha and a few others from his government. However, the most important members of the entourage will be Pakistan Army Chief General Qamar Javed Bajwa and the two men close to him – the ISI Chief, Lt. General Faiz Hameed, and the head of the ISPR, Major General Asif Ghafoor, say sources.
The Prime Minister's presence in the visiting team would primarily serve the purpose of satisfying the domestic audience. In his address to the diaspora on the first day of his visit, Imran Khan will repeat his promise to end corruption in Pakistan and hope to engage the affluent diaspora by projecting a new Pakistan that is in line with the military's imagination. Khan has already started his political gimmickry by suggesting that he would stay at an inexpensive hotel paid for by his government or at the ambassador's residence.
Notwithstanding the fact that his stay would be paid for by the host state – the US – and so Khan needn't bother with the expenses, such positions would naturally please his constituency at home or the diaspora.
There is nothing noticeable in Imran Khan's programme, except his meeting with the US President. Given how both Trump and Khan have similar egos and their brains work the same way, one expects the meeting to be uneventful.
Afghanistan is priority
Sources suggest that the military contingent and a couple of ministers will stay behind for more conversations.
Obviously, Afghanistan will be on top of the agenda. Pakistan received a pat from the US, China and Russia on 12 July for assisting in the Afghan peace process. The three major powers, which seem to have a consensus on peace in Afghanistan even at the cost of including the Taliban in the future political set-up in Kabul, welcomed Pakistan to the trilateral consultation that took place in Beijing on 10-11 July regarding the Afghan peace process.
The Print for more