by LIZ SKALKA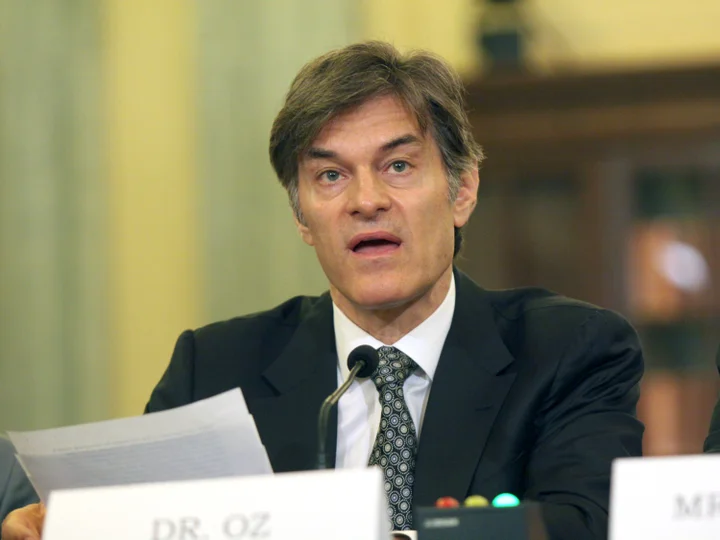 Dr. Mehmet Oz, an Ivy League-educated cardiothoracic surgeon, isn't known for dispensing sage medical advice.
To augment tried-and-true diet and exercise, the star of "The Dr. Oz Show" has peddled some bizarre and potentially dangerous cures for everyday ailments, including COVID-19.
And now that Oz, a Republican, has joined the fray in Pennsylvania's U.S. Senate race, the celebrity doctor's most out-there advice and treatments are certain to receive greater scrutiny, if not prominent placement in attack ads. Oz has promoted everything from raspberry ketones, berry-red pills promising to melt excess fat, to hydroxychloroquine, an antimalarial drug falsely touted by former President Donald Trump and the right-wing as a COVID-19 miracle cure.
Before becoming a nationally syndicated health influencer, Oz was known as a top heart surgeon with a prestigious faculty appointment and 11 patents relating to heart surgery.
But his propensity for New Age treatments and exaggerated marketing eventually became his calling card.
In 2015, prominent doctors called on Columbia University's medical dean to remove Oz from the medical school's faculty. Oz pushed back. Today, he's listed as the director of Columbia's Integrative Medicine Center, which combines conventional medicine with nontraditional treatments such as yoga and meditation.
"Dr. Oz is guilty of either outrageous conflicts of interest or flawed judgements about what constitutes appropriate medical treatments, or both. Whatever the nature of his pathology, members of the public are being misled and endangered, which makes Dr. Oz's presence on the faculty of a prestigious medical institution unacceptable," the doctors wrote.
Huffington Post for more