by ROBERT FISK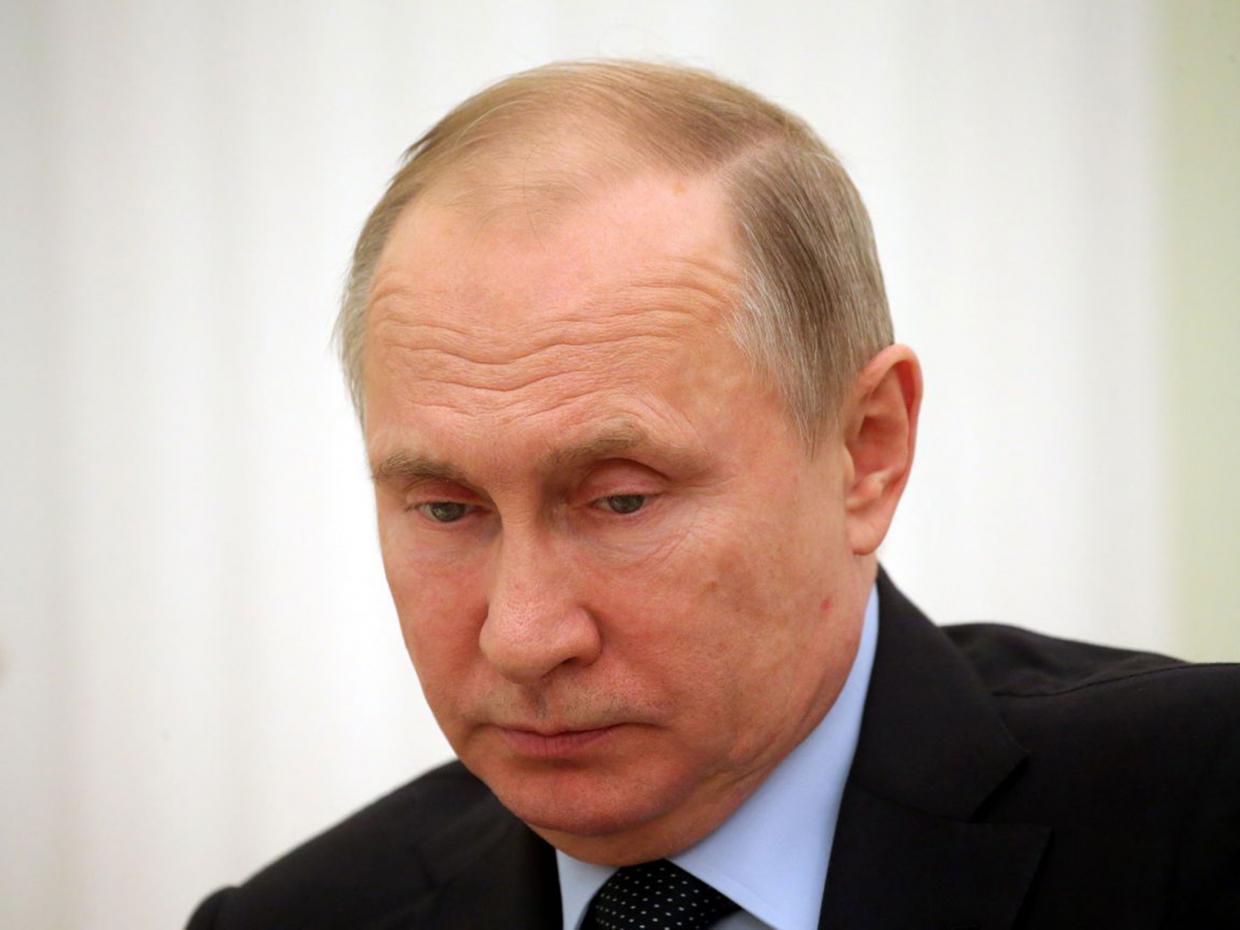 Putin was trying to restore Chechnya to Russian sovereignty. In Ghouta – or in Aleppo – he was and is trying to restore sovereignty to Syria EPA
For the Russian President, those Chechens who resisted his firepower inside Russia are merely continuing their struggle inside a Russian ally further to the south
Now what does this remind you of? "After an attempt to seize Grozny by land ended in defeat, Yeltsin resorted to … pounding the city from the air. Thousands of civilians died in the attacks on the capital. Two years of gruesome fighting [in Chechnya] killed tens of thousands of civilians and probably 15,000 Russian soldiers. Putin … cemented his rise to power by launching a new campaign that would be equally bloody, but would eventually bring the territory back under Moscow's control. He filled the airwaves with tough talk, promising to hunt down the Chechen bandits … The Chechen battle was portrayed as a terrorist struggle against the legitimate Russian state. This was partly true – the Chechens did begin to use terror as a weapon."
Sound familiar? I owe the above quotation to Shaun Walker's new take on the Putin years in his book, The Long Hangover: Putin's New Russia and the Ghosts of the Past – and it doesn't stop there.
In early 2000, in one of his first interviews, Putin told the Chechens they were not under attack from Russia – they were being brought under its "protection". The Chechens were not a defeated people, Putin announced. "They are a liberated people." And all this, according to Walker, while Putin's fighter jets "were bombing Grozny, raining more misery down on a city that already seemed as though it had reached total devastation".
Walker himself is an old-school reporter, padding the broken pavements and shattered buildings rather than pontificating from Moscow – he wrote for The Independent before moving to what we used to call "Another Newspaper" – and he assiduously follows through on the Chechen story, observing the rise to power of the faithful Akhmad Kadyrov and then, after the latter's assassination, of his equally faithful (and brutal) son Ramzan.
Their enemies were liquidated. By the time Walker arrived in Grozny in 2009, "the city was unrecognisable from the eerie photographs of Stalingard-level destruction … Neat tree-lined avenues, of new apartment blocks and pleasant cafes … a whole street in which the tree-lined husks of apartment blocks had been replaced with brand-new versions; empty squares filled with white marble-effect ministerial buildings; and to top it all off, Grozny City, a 32-storey skyscraper housing a five-star hotel with a rooftop restaurant, a gym and plush bedrooms with luxury toiletries."
Independent for more