by B. R. GOWANI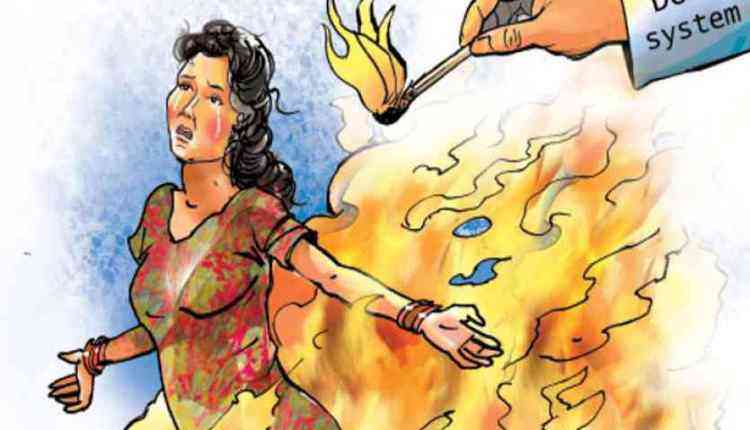 Negotiations are held, bargains are made
music is played, songs are sung
dances are danced and amidst the atmosphere
of jubilation and heavy-heartedness
a bride separates from her parents-
a sad moment for her and her family –
and enters the bridegroom's household,
in most instances, a totally different atmosphere
She has brought things given by her family,
According to their maximum capacity,
As dowry- a must part in most places in South Asia.
the dowry is not upto the fantasy
of the the bridegroom, or the family,
or the friends, or the relatives.
Because the consumptive appetite is on the rise
keeping pace with the increasing advertising vice.
"The bride was cooking food on the stove,
caught fire, and got burned to death."
The national excuse given for the murder of the bride.
The man now hunts for the second bride.
Negotiations are held, bargains are made
music is played, songs are sung
dances are danced ,,,
A second bride separates from her family …
The national excuse is given, ..Music is played ...
B. R. Gowani can be reached at brgowani@hotmail.com
*The above poem first appeared in a Los Angeles based South Asian Weekly – India Journal.