by SABA HAMEDY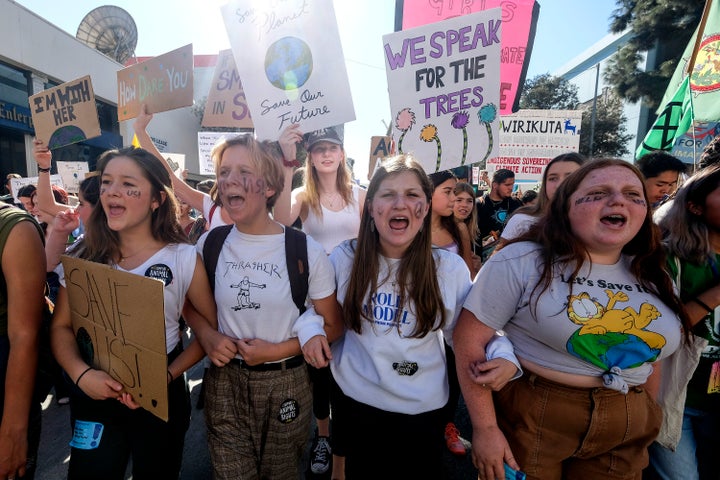 From activist Greta Thunberg to actress and producer Marsai Martin, here's a look at some of the many young adults who showed the kids are ? yes, still ? all right.
If 2019 proved anything, it's this: Never underestimate the youths.
Thanks to Generation Z ? which Pew Research Center defines as those born after the year 1996 who are 22 or younger by the end of 2019 ? this year was a little more bright.
From their wokeness on social media to their on-the-ground activism, the generation of young adults helped elevate issues often ignored or not taken as seriously by older generations (most notably: climate change).
As the decade comes to an end and millennials age into their late 20s and 30s, this next generation is showing their might in a variety of ways.
Here's a look at some of the many notable teens and young adults who showed the kids are ? yes, still ? all right.
1. Greta Thunberg & Her Hundreds Of Thousands Of Friends
…
8. Woke TikTokers
TikTok ? a video-sharing social network platform ? has primarily been used for posting lip sync, dance and challenge videos. However, countless users (the bulk of whom are young) are increasingly also using it to share videos that spread awareness about what's going on around the world.
Recently, for example, some on TikTok have used the hashtag "Uighur" to make videos about members of the Muslim ethnic minority who are being held in detention facilities in the Chinese region of Xinjiang.
The platform, which is owned by Beijing-based ByteDance, has been accused of censoring content criticizing the Chinese government. According to a recent NBC News report, the hashtag "Uighur" "has been viewed more than 154,000 times and the alternative spelling 'Uyghur' has been viewed more than 869,000 times" on the platform.
Huffington Post for more