by ROBERT FISK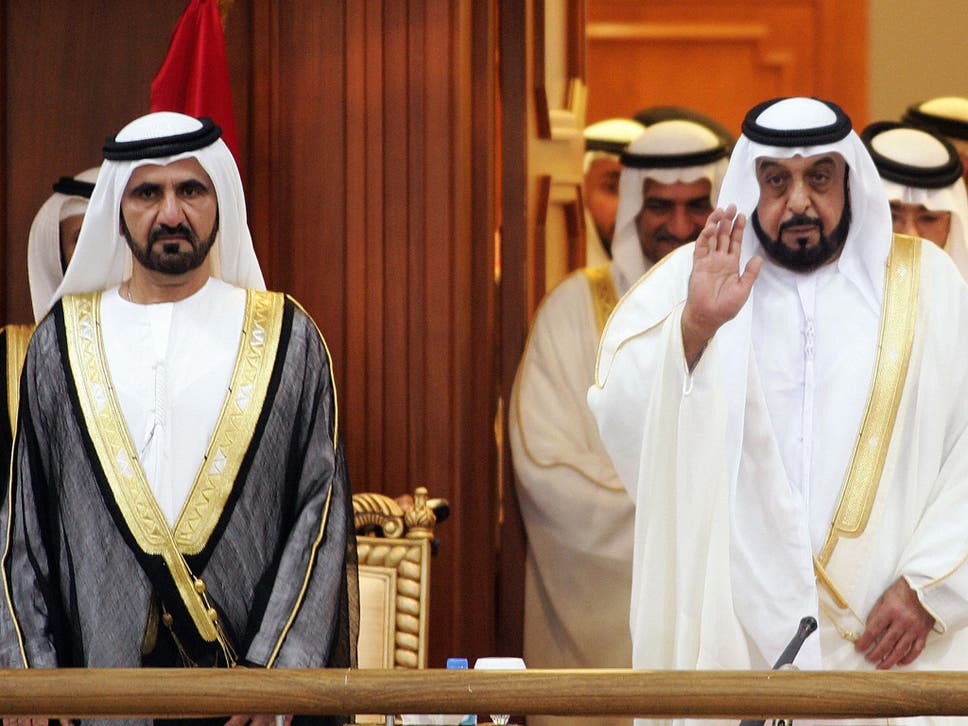 Tracing the evolution of Abu Dhabi's rulers from desert introverts to global treasure-hunters – and explaining the complex blend of kinship and rivalry that governs their relationship with the more ostentatious Dubai and Qatar
Old Walid Sadik was Abu Dhabi's first "minister" of housing in 1968 and he remembers Sheikh Zayed bin Sultan al-Nahyan – whose son Khalifa now rules the emirate – living in a palace made of mud.
"Zayed's brother, Sheikh Shakhbut, had been leader of Abu Dhabi but he was a stingy man, aggressive," he recalls. "When he didn't get a visa to visit England as quickly as he thought he should have, he cut off electrical power to the British embassy." This wasn't Shakhbut's only eccentricity.
Walid Sadik was an educated Palestinian – few Abu Dhabi citizens in those early days of the Trucial States were literate or could run ministries – and his official title was "General Manager for Housing Affairs". There was little he did not see.
"Sheikh Shakhbut kept five million dinars [the equivalent of tens of millions of pounds] – the Abu Dhabi currency in those days – in sacks in the basement of his home," he recalls. "One day the Abu Dhabi National Bank went to convince him to put his money in an account." The bank gave the Abu Dhabi ruler a chequebook and told him that all he had to do to get his money back was to write a cheque for five million dinars.
Independent for more