by M K BHADRAKUMAR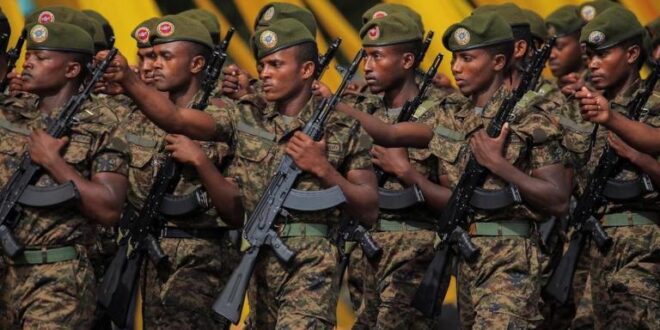 Chinese foreign ministers have traditionally marked the new year by visiting the African continent. Wang Yi's 2022 African tour begins with Eritrea against the backdrop of the US strategy in the Horn of Africa to gain control of the strategically vital Red Sea that connects the Indian Ocean with the Suez Canal.
Eritrea and China are close friends. China was a supporter of the Eritrean liberation movement since the 1970s. Eritrean President Isaias Afwerki, the veteran revolutionary who led the independence movement, received military training in China.
More recently, Eritrea was one of the 54 countries backing Beijing's Hong Kong policy (against 39 voicing concern in a rival Western bloc) at the UN General Assembly in October 2020.
Last November, Eritrea signed a memorandum of understanding with China to join the Belt and Road Initiative. Neighboring Djibouti is already a major participant in the BRI. So is Sudan along the Red Sea coastline.
Central to regional cohesion in the Horn of Africa is the relationship between Ethiopia and Eritrea. It has been a conflict-ridden, troubled relationship, but China, which also has close ties with Ethiopia, is well placed to mediate reconciliation.
One common view is that Ethiopian Prime Minister Abiy Ahmed pulled off a stunning victory in the conflict with the US-backed Tigray People's Liberation Front (TPLF) with the help of armed drones supplied by the United Arab Emirates, Turkey and Iran.
But civil wars are won on the ground. And the politico-military axis between Ethiopia and Eritrea to take on the TPLF proved to be the decisive factor. China encouraged the rapprochement between Addis Ababa and Asmara.
In effect, the two leaderships understood that they have a congruence of interests in thwarting the TPLF, which is an American proxy to destabilize their countries and trigger regime changes.
Washington is mighty displeased that China's influence in Djibouti is on the rise and resents that the Marxist Eritrean regime of Isaias Afwerki keeps the US at arm's length.
Munkhafadat for more