by TANYA LEWIS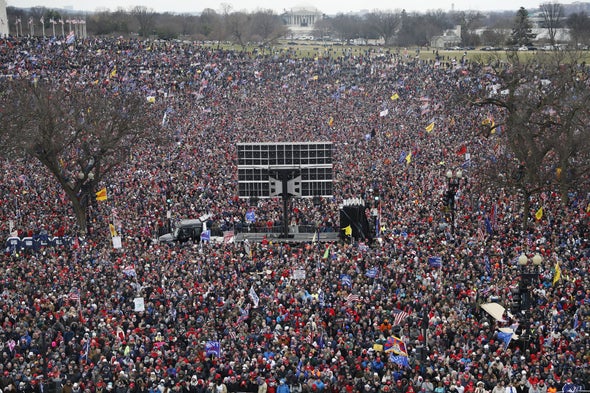 The violent insurrection at the U.S. Capitol Building last week, incited by President Donald Trump, serves as the grimmest moment in one of the darkest chapters in the nation's history. Yet the rioters' actions—and Trump's own role in, and response to, them—come as little surprise to many, particularly those who have been studying the president's mental fitness and the psychology of his most ardent followers since he took office.
One such person is Bandy X. Lee, a forensic psychiatrist and president of the World Mental Health Coalition.* Lee led a group of psychiatrists, psychologists and other specialists who questioned Trump's mental fitness for office in a book that she edited called The Dangerous Case of Donald Trump: 27 Psychiatrists and Mental Health Experts Assess a President. In doing so, Lee and her colleagues strongly rejectedthe American Psychiatric Association's modification of a 1970s-era guideline,known as the Goldwater rule, that discouraged psychiatrists from giving a professional opinion about public figures who they have not examined in person. "Whenever the Goldwater rule is mentioned, we should refer back to the Declaration of Geneva, which mandates that physicians speak up against destructive governments," Lee says. "This declaration was created in response to the experience of Nazism."
Lee recently wrote Profile of a Nation: Trump's Mind, America's Soul, a psychological assessment of the president against the backdrop of his supporters and the country as a whole. These insights are now taking on renewed importance as a growing number of current and former leaders call for Trump to be impeached. On January 9 Lee and her colleagues at the World Mental Health Coalition put out a statement calling for Trump's immediate removal from office.
Scientific American for more