by AMEER HASAN LOGGINS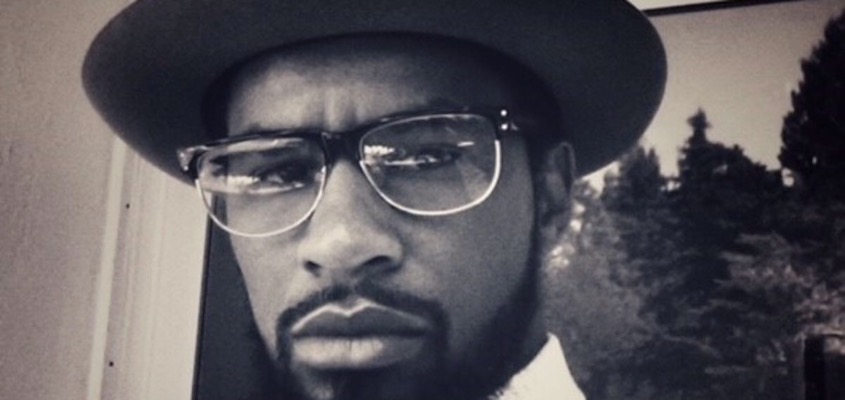 The carceral class is made up of persons of African descent who are systematically stigmatized as unfit for freedom and deserving of the dehumanization that comes with being incarcerated.
When I was 19 years old, I was arrested.
Instead of a dungeon, I was held in an overcrowded holding cell. Instead of being shackled and transported across the ocean on a floating prison, I was handcuffed, sitting shoulder to shoulder with another young Black male being hauled across the county on a prison bus.
During intake, I was stripped of my clothes, forced to stand naked as officers stripped me of both my pride and my dignity. I tried to cover my genitals. It was my last grasp at holding onto my humanity. I was commanded by officers to remove my hands. They had guns. I had nothing. I complied. The officer barked, "Lift up your nut sack." I had no choice. I was ordered to "squat down and cough." When I was finally handed a pair of state-issued boxer shorts, I was so desperate to have on anything to cover my exposed body that I did not give a damn that the underwear had been passed down, circulated among others who had been stripped naked before me.
Author and scholar Saidiya Hartman once wrote , "I, too, live in the time of slavery, by which I mean I am living in the future created by it. It is the ongoing crisis of citizenship." I echo her pain as I think about — and live through — the ongoing crisis of carcerality and those affected most by its existence.
I think about the African diaspora. I think about my family. I think about myself.
In the summer of 2017, I visited the continent of Africa. While there, I basked in the beauty of the lively Ramadan nights in Morocco. I stood in the searing sun of Egypt. I took pictures with the great pyramids as my backdrop, mimicking Malcolm X during his visit in 1964. When I made it to Ghana, I visited the final resting place of Kwame Nkrumah. While standing at his tomb, I thought about Nkrumah writing , "All people of African descent whether they live in North or South America, the Caribbean or in any other part of the world are Africans and belong to the African Nation." I stood there thinking about the divide between being identified as African and being of African descent. I was in the homeland of my ancestors, and yet I knew none of their names or faces.
But I did know why they were forced to leave. I had reached a point where I could not return home to the United States without experiencing the carceral castles on Ghana's Gold Coast.
My feet were firmly planted, affixed to the weather-beaten ground of the Castle of St. George in Elmina. I stood in front of a cell, designated for incarcerated Ashanti, Mandinka, Hausa, Wolof, Fula, and Susu from various kingdoms who had been deemed as deserving of death because they fought to live in freedom. I stood there in front of a thick black wooden door hauntingly marked by a human skull and a set of crossbones carved into stone.
Behind that door was a darkness I never experienced.
In the 7×10 prison cell, there was a total absence of light. There was also an abject emotional darkness that came with knowing folks, wrapped in the same skin that I'm in, were left there to starve and rot in death.
The captives imprisoned at the Castle of St. George were a part of what I call the carceral class. I am a member of this class.
The carceral class is made up of persons of African descent who are systematically stigmatized as unfit for freedom and deserving of the dehumanization that comes with being incarcerated. It is essential to the idea of Black people being framed as the locus of crime and Blackness as being synonymous with criminality. As a classification, the carceral class denotes that, at any given time, your freedom can be ripped from underneath your feet. That you can be torn away from the people you love and the places you love to be.
Although he didn't name it, Malcolm X knew about the carceral class too.
In Malcolm X's blistering 1963 speech, "Message to the Grassroots ," he spoke of the systemic condemnation of Black folks in the United States. He lasered in on the uncomfortable common bond of being Black in America. Malcolm made it plain and uncompromising. "We are all Black people, so-called Negroes, second-class citizens, ex-slaves," he said. "You are nothing but a ex-slave. You don't like to be told that. But what else are you? You are ex-slaves. You didn't come here on the Mayflower. You came here on a slave ship — in chains, like a horse, or a cow, or a chicken."
I wrestle with what Brother Malcolm said. Not because I disagree with the troublesome truths that he spoke, but because I feel his analysis can be built upon.
His words still ring in my mind on a loop.
"You are nothing but a ex-slave."
You are nothing but a slave.
You are nothing.
You are a thing.
Malcom's speech takes me back to Achille Mbembe's On the Postcolony . In it, Mbembe lays bare his views on what it means to be branded, burned with the mark of being a slave. He viewed slave as the "forename" one must "give to a man or woman whose body can be degraded, whose life can be mutilated, and whose work and resources can be squandered — with impunity."
I think about a time before enslavement. Before Africans were ensnared in the wretchedness of having both their labor and their lives exploited from can't see in the morning to can't see in the evening, they were prisoners of a particular kind.
Those who were captured and eventually enslaved were regular folks: commoners, farmers, wage workers, domestic servants, and artisans who worked with their hands. Two-thirds of those held captive were young African men. As Marcus Rediker recounts in The Slave Ship: A Human History , slave raiders targeted "'the roughest and most hardy,' and avoided the privileged 'smooth negroes.'" The class-based vulnerability of the common folks figured centrally in their capture and confinement.
Black Agenda Report for more