by ARWA MAHDAWI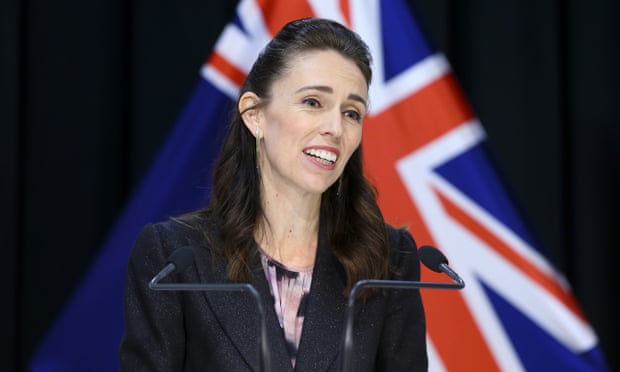 Being a woman doesn't make you better at handling a global pandemic – but women generally have to be better in order to become leaders
Female leaders are doing exceptional work
What do Germany, Taiwan and New Zealand have in common?
Well, they've all got female leaders and they're all doing an exceptional job in their response to the coronavirus crisis.
Tsai Ing-Wen, a former law professor, became the first female president of Taiwan in 2016 – the same year America got its first reality TV president. Tsai has spearheaded a swift and successful defence to the pandemic; despite Taiwan's proximity to mainland China it has largely contained the virus and has just under 400 confirmed cases. It is so well prepared that it is donating 10m masks to the US and 11 European countries.
New Zealand, led by Jacinda Ardern, is also a world leader in combating the virus. The country has had only one Covid-19 death so far. That's partly due to geography and size: with under 5 million people, New Zealand's entire population is much smaller than New York's. Being an island state also gives it a distinct advantage. However, leadership is also a factor. New Zealand has implemented widespread testing and Ardern has responded to the crisis with clarity and compassion.
Germany has been hit hard by coronavirus, but it has an exceptionally low mortality rate of around 1.6%. (Italy's fatality rate is 12%; Spain, France and Britain's is 10%; China's is 4%; America's is 3%.) A number of factors feed into Germany's low death rates, including early and widespread testing and a large number of intensive care beds. Again, however, the country's leadership plays a role. As one wag on Twitter joked: if you're asking why death rates are so low in Germany and so high in America, it's "because their president used to be a quantum chemist and your president used to be a reality television host". Angela Merkel, who has a doctorate in quantum chemistry, is actually the chancellor not the president, but the sentiment still holds.
Denmark (led by prime minister Mette Frederiksen) and Finland (prime minister Sanna Marin is the head of a coalition whose four other parties are all led by women) are also doing noteworthy jobs in containing coronavirus.
Correlation is obviously not causation. Being a woman doesn't automatically make you better at handling a global pandemic. Nor does it automatically make you a better leader; suggesting it does reinforces sexist and unhelpful ideas that women are innately more compassionate and cooperative.
The Guardian for more